Alle Events
6. Dezember 2020 - 12. Dezember 2020
NeurIPS 2020
Cyber Valley Coffee Talks
From Monday to Friday this week, five scientists from Cyber Valley partner institutions will be available for virtual coffee breaks during the NeurIPS conference. If you're interested in finding out about research opportunities in Europe's largest ecosystem for research and innovation in modern AI, please feel free to register for one of these 30-minute sessions below. Our scientists will be talking about their experiences and answering questions about life as a researcher in southern Germany.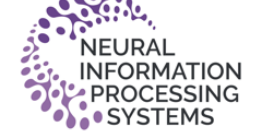 Monday, 7. December, 21:00-21:30 CET
Katja Schwarz 
Katja Schwarz is a PhD Student at Tuebingen University and scholar at the International Max Planck Research School (IMPRS) for Intelligent Systems (IS). She started her PhD in 2019 and is supervised by Prof. Andreas Geiger. Katja works at the intersection of Machine Learning, Deep Learning and Computer Vision. Currently, she is particularly interested in geometric scene understanding and 3D generative models.
Tuesday, 8. December, 21:00-21:30 CET
Junhyung Park
Junhyung Park has been a PhD student in the Empirical Inference Department at the Max Planck Institute for Intelligent Systems since November 2019. His work focuses primarily on reproducing kernel Hilbert space embeddings and causal inference. Outside work, he plays football and the piano, and also enjoys reading, traveling, and learning new languages.
Wednesday, 9. December, 21:00-21:30 CET
Yiyi Liao
Yiyi Liao is a postdoctoral researcher in the Autonomous Vision Group, which is affiliated with the University of Tübingen and the Max Planck Institute for Intelligent Systems. Her research interests include 3D scene understanding, reconstruction, and 3D-aware generative models.
Thursday, 10. December, 21:00-21:30 CET
Fabian Sinz
Fabian Sinz's research interests lie in the combination of machine learning and neuroscience. In 2018, he was appointed leader of the newly established independent Cyber Valley Neuronal Intelligence Research Group at the University of Tübingen. He is also currently an Adjunct Assistant Professor at the Baylor College of Medicine's Center for Neuroscience and Artificial Intelligence in Houston, Texas.
Friday, 11. December, 21:00-21:30 CET
Wieland Brendel 
Wieland Brendel is a team lead at the University of Tübingen. His research focuses on robust and interpretable machine vision algorithms and the theory of representation learning. He studied theoretical physics and completed a PhD in computational neuroscience. Later, he switched to machine learning at the start of his postdoc. In addition to his position at the university, Wieland co-founded Layer7 AI in 2018, and was recently named one of Germany's "Top 40 under 40" by Capital Magazin.