Alle Events
11. März 2021 • 14:00 - 16:00 | Virtual Event
Women in Tech Entrepreneurship
Entrepreneurship Series
We are pleased to invite you to the next edition of our Cyber Valley Entrepreneurship Series. This time, we will focus on Women in Tech Entrepreneurship, a topic that is often overlooked.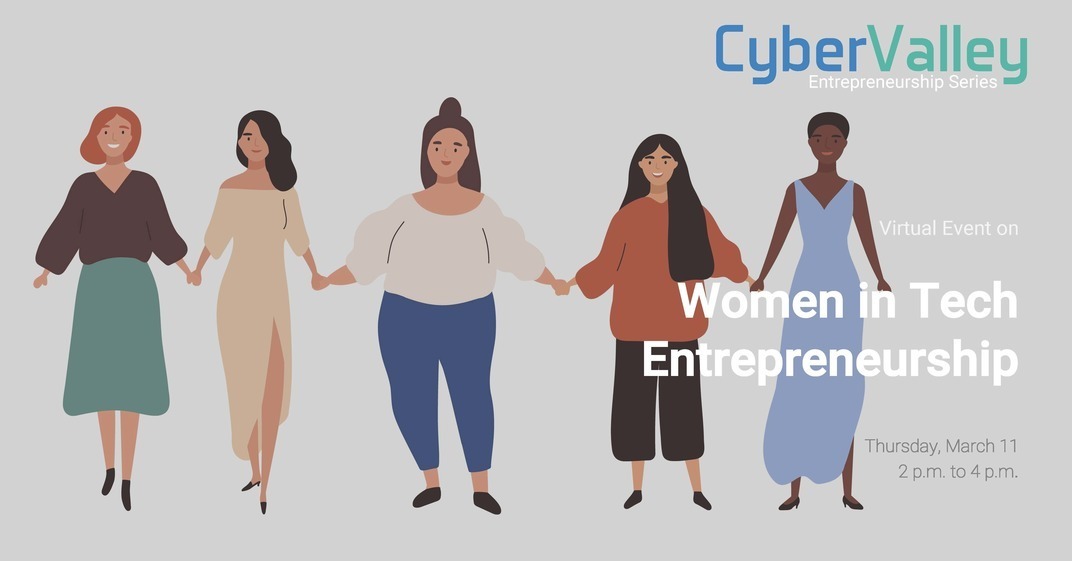 In Germany, only 15 percent of all start-ups have at least one woman on the founding team, and just four percent of tech start-ups were founded by women only. In the AI & Robotics start-up scene, the numbers are even lower, and female founders and scientists can face gender bias.
 
At this event, women will share their experiences and talk about female tech entrepreneurship. 
Co-founder and CTO, Diligent Robotics
Group Leader, Max Planck Institute for Intelligent Systems, Group: Organizational Leadership & Diversity
Katherine J. Kuchenbecker, Ph.D.
Director, Max Planck Institute for Intelligent Systems, Department: Haptic Intelligence
Co-founder and Chief Science Advisor, Tactai, Inc.
Science Journalist
Registration
Please register here, people of all gender identities are welcome. The meeting will be held in English on Zoom.
Contact
Oliwia Gust -  Event Manager for Cyber Valley
Phone: +49 7071 601 1554
Mobile: +49 151 4075 6302 
Mail: oliwia.gust@cyber-valley.de 
The event is taking place in the context of International Women's Day on March 8.