All Events
10 July 2023 • 14:00 - 18:00 | Tübingen
AI Incubator: Final Pitch Event
The AI Incubator
What ideas have our teams worked on during the AI Incubator program? Meet the teams and celebrate this last session of the AI Incubator 2023, curated by Cyber Valley & funded by Carl-Zeiss-Stiftung, together with our participants.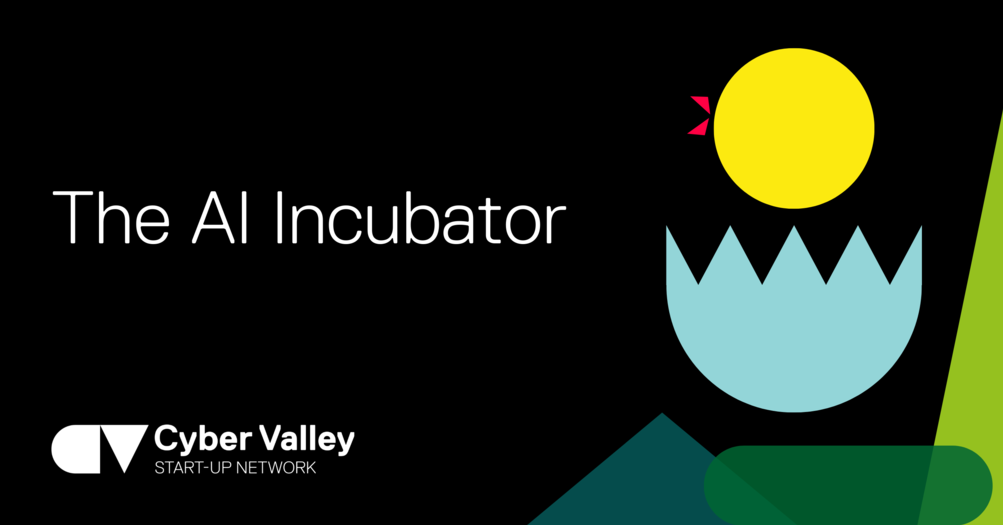 With the AI Incubator, we hosted a six week program that supported around 30 researchers, technologists and business talents from the Max Planck Institute for Intelligent Systems, ETH Zurich and University Stuttgart and Heidelberg to start their own company. We want to inspire entrepreneurship teams to become part of the next generation of AI startups.
In this final event, participants of the AI Incubator program will pitch their ideas to a jury. They face the Q&A in front of the audience and jury and after the jury decision you can meet the AI Incubator minds at networking. This event is open to the public. If you are interested in joining, please register via the button at the end of this page. 

Date & Location
Date: July 10, 2023
Time: 14:00–18:00 CEST
Location: Amazon Forschungs- & Entwicklungszentrum, Friedrich-Miescher-Straße 4, 72076 Tübingen

The AI Incubator
The AI Incubator encourages scientists, technologists and business talent to found their business and be part of the next generation AI startups. 
In our six week program we want researchers to think about possibilities to transfer their cutting-edge AI & robotics research into products & applications. With topics like prototyping, product-market-fit, business strategy and funding opportunities we want to equip the participants with knowledge, tools and skills and connect them with a network of experts, mentors, other founders and investors to inspire their journey into the AI startup world. In the end every team will have the opportunity to pitch their idea to a jury of industry experts and win special awards. All information can be found on the AI Incubator website.

Who is organizing the AI Incubator?
The AI Incubator is curated by Cyber Valley and funded by the Carl Zeiss Foundation. We are supported by our partners from the Cyber Valley ecosystem in terms of content: Many thanks to ETH AI Center, Amazon, Kaiser X Labs/ Allianz, Meshcapade, EthonAI, Fraunhofer IPA, and many more!