All Events
23 March 2022 • 19:45 - 21:15 | vhs Stuttgart
AI Office Hours: Intelligent Systems
What is an intelligent system; how does it work?
The Cyber Valley AI Office Hours in cooperation with the vhs Frauenakademie Stuttgart: by women for women.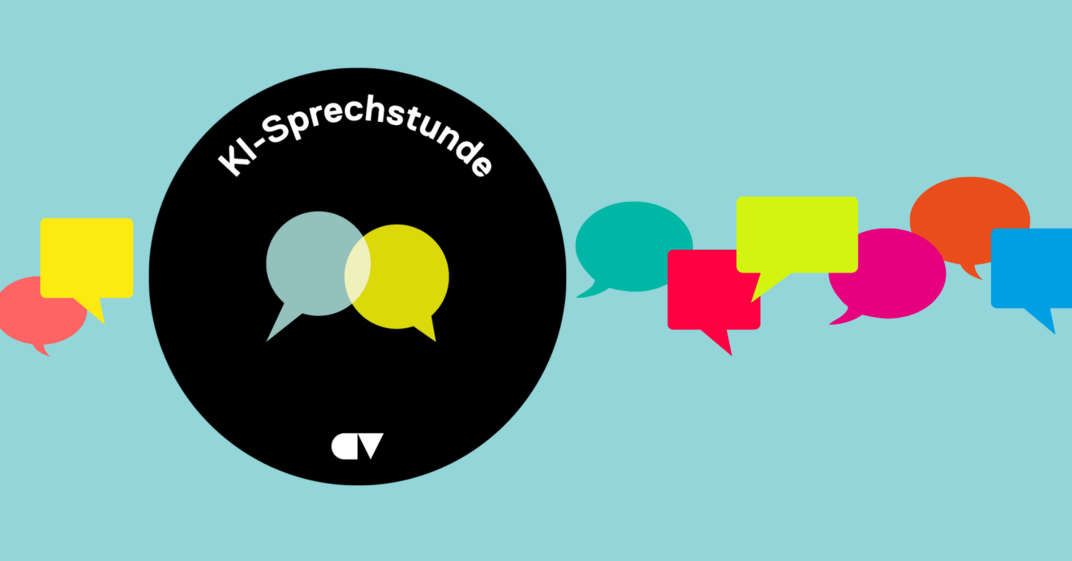 How can an intelligent system support us in the health sector? Nada Sahlab, research associate and team spokesperson at the Institute for Automation Technology and Software Systems at the University of Stuttgart, will give an insight into her research area in this AI Office Hours.
You will have the opportunity to ask questions and receive first-hand information in an easily accessible manner during the AI Office Hours. You can meet researchers directly. You do not need any prior knowledge of AI to attend; simply register and take part!
AI Office Hours series by women for women
The AI Office Hours are organized by Cyber Valley Public Engagement in cooperation with vhs Frauenakademie Stuttgart. The three-part offering is created by women for women and those who identify as female. The Workshop is the first in a three-part series.
Additional dates:
Registration
The events are free, held in German, and are currently scheduled in a hybrid format.
To the registration (for March 23, via vhs Stuttgart)
More Information