All News
9 November 2021 | Stuttgart/Tübingen
AI GameDev award show live on YouTube
Watch the live stream with all nominees on December 2, 2021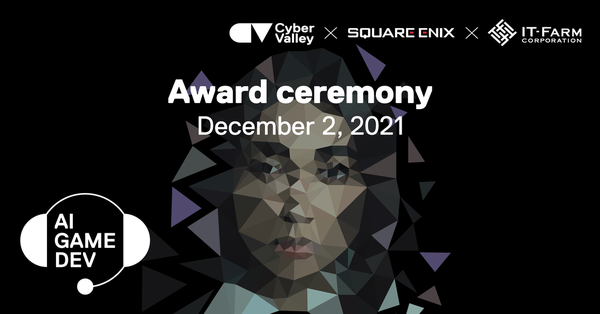 The award ceremony of the AI GameDev also falls within the five-year anniversary month of Cyber Valley
The seven finalists of AI GameDev as Europe's first research-driven competition to enhance game technology for artificial intelligence (AI) scientists and start-ups have been selected. At the award ceremony of AI GameDev on December 2, 2021, the nominees have the opportunity to take home one of three prestigious prizes.
Their submissions to the gaming competition either point in the direction of supporting creation or enhancing interactivity and the finalists all have either a scientific or entrepreneurial background and come from cities all over Europe. The AI GameDev award ceremony will be streamed live on the Cyber Valley YouTube channel on December 2, 2021, from 10:00 to 12:00 CET.
The finalists are:
For AI GameDev, Cyber Valley joined forces with game developer Square Enix and venture capitalist IT-Farm and called for submissions throughout August and September. In October, Cyber Valley researchers as well as representatives of Square Enix, and IT-Farm then decided on the finalists of the competition, making use of criteria such as benefit, competition, and progress.
The seven finalists were recently notified about their successful submission and are now busy preparing for the award ceremony. Their innovative ideas are going to be captured in short videos which are then going to be aired publicly for the first time throughout the live stream. Following up, the finalists are going to answer questions from the jury. These are the jury members: Remi Driancourt (GM & Director of Research, Square Enix), Hasegawa Isamu (Senior Manager, Square Enix), Shinya Kasuga (Partner, IT-Farm), Oliver Passek (Advisor for film and media, Ministry of Science, Research and the Arts, Baden-Württemberg), Johanna Pirker (Assistant Professor, Graz University of Technology), Michael Sedlmair (Professor, University of Stuttgart) and Miyake Youichiro (Lead AI Researcher, Square Enix).
The awards which can be won are threefold: main award, scientific award, and audience award. The main award is powered by Square Enix for the most innovative AI solution and consists of a visit to Tokyo, Japan, where the respective winners will examine a potential cooperation with Square Enix on practical use of their technology in production. The scientific award is powered by Cyber Valley for the most promising scientific performance and the prize is an exclusive Cyber Valley tour and meeting with top AI researchers, including a visit to the Max Planck Institute for Intelligent Systems in Stuttgart and Tübingen, Germany. The third prize at stake is the audience award powered by IT-Farm. The winners of this prize will be chosen by the audience and receive an exclusive business or fundraising mentorship by IT-Farm covering topics such as fundraising advice, sales pitch review, or business plan development.
The award ceremony of the AI GameDev also falls within the five-year anniversary month of Cyber Valley and as such marks a special occasion. Cyber Valley as an internationally renowned hotspot for AI has successfully grown in the areas of research and innovation over the past years: professorships within the ecosystem have been appointed, Cyber Valley research groups have been founded and a start-up network as well as an investor network have been set up.
More Information

Related Articles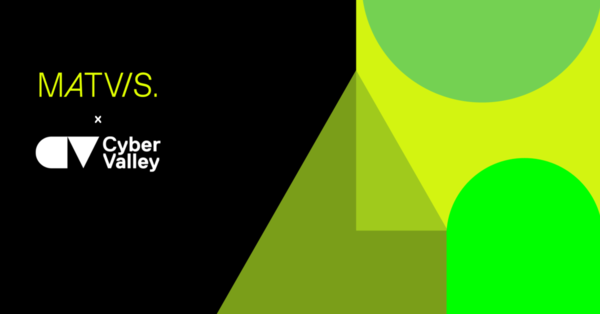 31.10.2023
Driving sustainable AI solutions through simplified compliance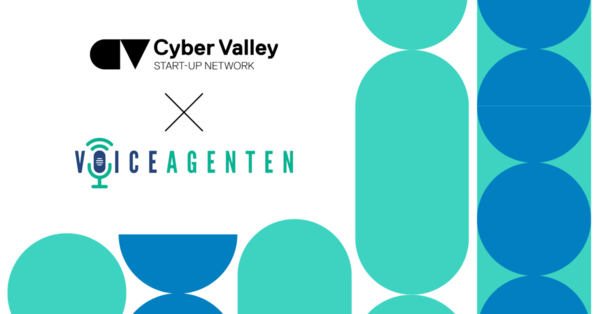 30.10.2023
Cyber Valley Start-up Network welcomes new member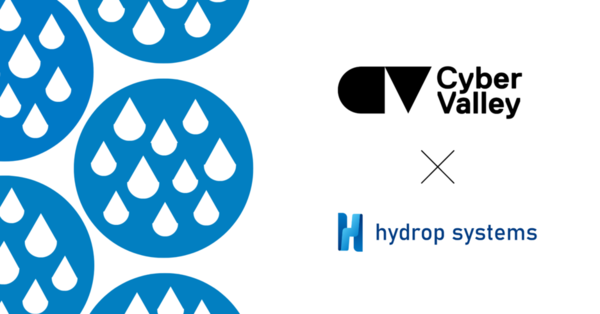 12.10.2023
Making water consumption visible