All News
11 September 2023 |
$5 million for start-up's expansion
Sereact secures seed funding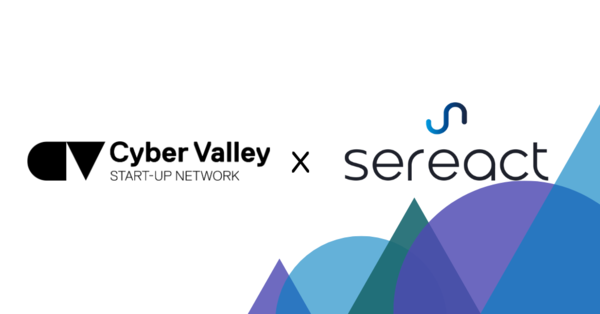 Sereact's PickGPT combines language models and computer vision to create a user-friendly and flexible robotics solution for automating pick-and-pack processes.
Stuttgart-based AI start-up Sereact has raised $5 million of seed funding, with major investments from Point Nine and Air Street Capital.  Sereact has been a member of the Cyber Valley Start-up Network since 2021, partaking in its vibrant AI ecosystem of exchange between research and business. 
Sereact specializes in advanced robotics solutions, utilizing AI-powered software to streamline pick-and-pack processes in warehouses and manufacturing. This vital process constitutes around 55% of warehouse operational costs, and businesses must rely on inflexible systems that struggle to adapt to new products and require highly trained staff. PickGPT is the first commercially available robotics transformer that enables robots to understand natural language and accurately perceive their environment. Through a userfriendly chatbot interface, employees without technical expertise can give instructions and perform system maintenance.  
 
Sereact clientele comprises industry leaders, including ZenFulfillment, Daimler Truck, Material Bank, and Schmalz. The seed funding will facilitate the expansion of the Sereact team, alongside PickGPT's development and international roll-out. 
 
"I am pleased that with Sereact another start-up from our network has been able to secure its financing", says Julian Enz, Director of Innovation and Economy at Cyber Valley. "This shows that deep-tech innovation from Baden-Württemberg is in high demand."
"By combining large language models and robotics, Sereact has created the world's most accessible way of interacting with robots", says Co-Founder and CEO of Sereact, Ralf Gulde. "Today's milestone will accelerate our mission of using fully autonomous robotics to overcome labor shortages, fix supply chains, and boost productivity." 
 
The Cyber Valley Start-up has impressed investors. "The team at Sereact combines a deep understanding of the warehouse operating context with real technical ingenuity", says Nathan Benaich, Founding Partner at Air Street Capital says. "As the first business to turn the combination of LLMs and pick-and-pack from an academic possibility to real-world impact, they're building a product that's still only scratching the surface of its potential use cases." 
 
Ricardo Sequerra Amram, a Partner at Point Nine says: "Sereact brings a new paradigm to AI and robotics. By combining vision transformers and LLMs their solution is fast to deploy, easy to configure, and provides the critical service level required by demanding industries like logistics and manufacturing. The research done by Ralf and Marc during their time in academia is now applied to commercial use cases and is currently in production in live environments with top enterprise customers." 
 
Additional seed funders include new and existing angel investors: Alexander Diehl; Oliver Cameron (VP Product of Cruise, Co-Founder of Voyage); the Founders of Proglove and OMA Ventures; Achim Baier and Wolfgang Frank (arconsis); Martin Giese; Michael Achtelik; Jan Stumpf and Daniel Gurdan (Founders of Ascending Technologies); and Mostafa Elsayed (CEO and Co-Founder of Automata).  
About Cyber Valley
Cyber Valley is Europe's leading center for excellence in advanced AI and robotics. Cyber Valley creates a vibrant ecosystem that enables seamless collaboration and rapid exchange between academia, business, and society. As an ambassador for entrepreneurship, Cyber Valley's mission is to strengthen the research, development, and application of intelligent systems, providing a platform for collaboration, resource sharing, and advancement of modern AI and robotics. With a focus on the ethical and societal aspects of AI, Cyber Valley fosters dialogue between society and AI researchers and strives for a future in which the full potential of intelligent systems is used for the benefit of society. 
About the Cyber Valley Start-up Network
The Cyber Valley Start-up Network fosters a community of entrepreneurs. Its members are invited to attend newly created Cyber Valley networking events such as talks, meet-ups, and tech brunches on a regular basis. They are listed on the Cyber Valley website and can use the network's logo in their communication materials. Network members are required to have a connection to Cyber Valley, for instance by being headquartered in the state of BadenWürttemberg, or by having members or alumni of Cyber Valley partner institutions among their founders. Their activities must be related to the field of intelligent systems. Membership in the Cyber Valley Start-up Network is reviewed once a year to ensure that these requirements continue to be met. Founded in November 2019, the Cyber Valley Start-up Network currently has 43 members. 
About Sereact
With the combination of Artificial Intelligence and robotics, Sereact has brought to life a new era of intelligence, precision, and efficiency in logistics. Since its founding in 2021, the company achieved technological milestones such as industry-leading picking speeds of 1500 picks per hour, collision-free picking with any gripper, and fully autonomous object manipulation. Today, Sereact is trusted by partners across the e-commerce, manufacturing, and third-party logistics sectors, serving industry leaders like ZenFulfillment, Daimler Truck, Material Bank, and Schmalz. 
Company Information

More Information

Related Articles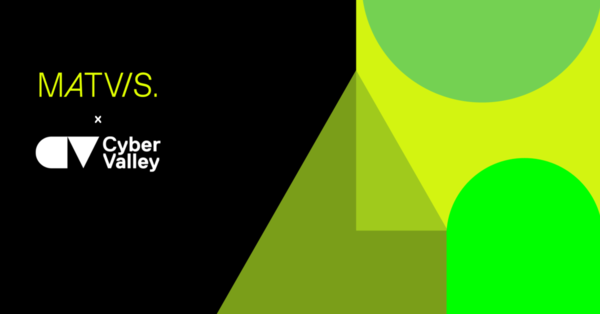 31.10.2023
Driving sustainable AI solutions through simplified compliance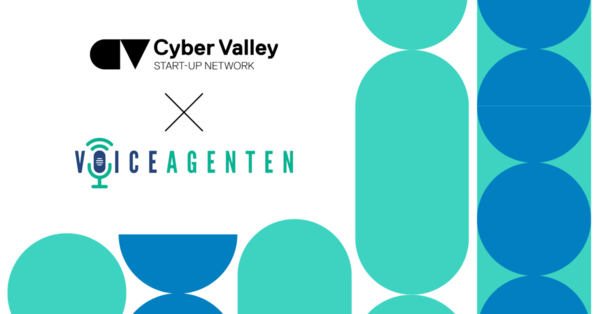 30.10.2023
Cyber Valley Start-up Network welcomes new member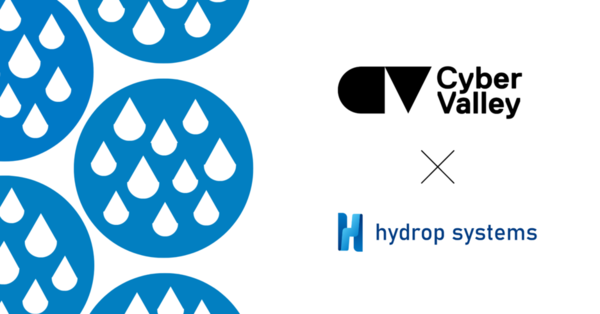 12.10.2023
Making water consumption visible