All News
7 April 2021 |
Ready, steady, go!
National AI competition enters new round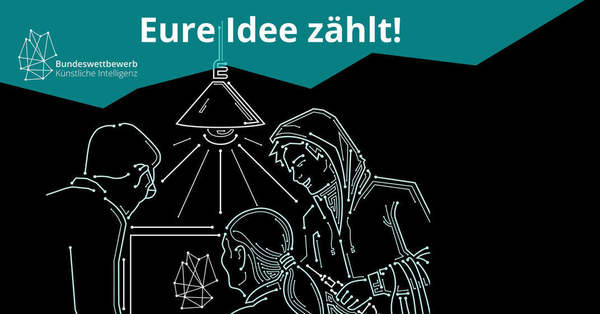 This year, students can once again demonstrate their skills and implement their ideas using the tools of artificial intelligence (AI). The national AI competition (Bundeswettbewerb KI, BWKI) opens its doors for the third time and invites students from secondary schools to deal with AI.
Please find the full article below in German.
KI lernen und verstehen!
Das Team rund um den Bundeswettbewerb KI hat in den vergangenen Monaten am KI-Online Kurs gefeilt und geschliffen: neuer Look, neue Inhalte und neue Möglichkeiten das Mysterium KI zu verstehen. Wie baue ich eine KI?, Woher kommt KI? und Wie gehe ich mit KI um? sind die zentralen Fragen, die im Online Kurs, im Unterricht, der AG oder in der Freizeit, bearbeitet werden können. Brandneu: ein ehemaliges BWKI Finalisten-Projekt wurde als Tutorial aufgearbeitet und bietet dem Nutzer die Möglichkeit ein KI-basiertes Recycling tool zu entwickeln. Am besten einfach mal reinschauen: www.ki-kurs.org
KI Schule des Jahres.
Auch in diesem Jahr ist das Rennen um die KI Schule des Jahres eröffnet. Die Schule, welche mit den meisten Schüler*innen aktiv am Online KI-Kurs (www.ki-kurs.org) teilnimmt, wird im November bei der Abschlussveranstaltung des Wettbewerbes mit dem Titel ausgezeichnet.
Teamwork rocks!
Schüler:innen weiterführender Schulen haben zusätzlich die Möglichkeit, allein oder im Team, ihr eigenes KI-Projekt zu bearbeiten und beim Wettbewerb einzureichen. Egal ob ein KI-basierter Lösungsansatz für ein Alltagsproblem oder ein Algorithmus zur Überwachung von ökologischen Phänomenen entwickelt wird – den Ideen für ein Projekt sind keine Grenzen gesetzt. Alle Information rund um den Wettbewerb sind unter www.bw-ki.de zu finden.
Poster auf Bestellung.
In diesem Jahr verzichtet der BWKI aus Nachhaltigkeitsgründen auf flächendeckende Printwerbung. Werbematerialien (Poster und Postkarten) werden ausschließlich auf Anfrage (info@bw-ki.de) versendet.
Nichts verpassen.
Auf den Social-Media-Kanälen (Instagram, Twitter und Facebook) wird man neben den wichtigen Eckdaten des Wettbewerbes, auch über hot topics und fun facts aus dem Bereich KI informiert.
Kontakt
Dr. Caroline Schmidt
Bundeswettbewerb Künstliche Intelligenz
Tel: +49 7071 29 70880
More Information

Related Articles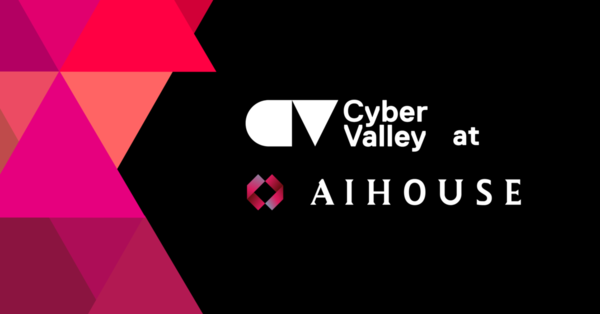 20.11.2023
The International Forum for AI Progress at the World Economic Forum 2024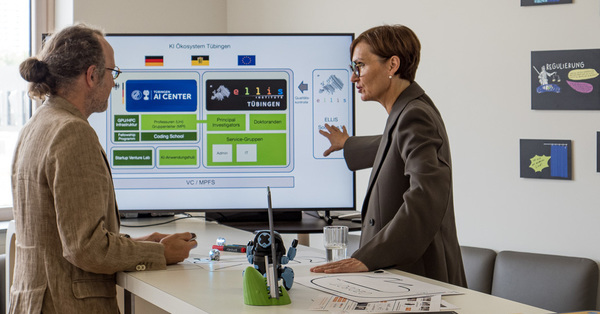 08.11.2023
AI excellence meets international reach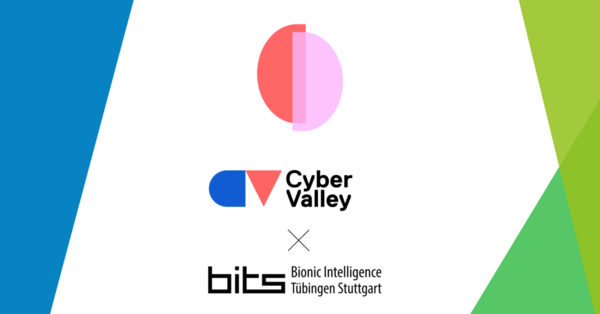 18.10.2023
Biointelligent systems for diagnosis and treatment of everyday neurological and mental ...