All News
5 February 2021 |
Cyber Valley is poised to expand, grow even stronger, and become more international
Hector Foundations to fund expansion of Stuttgart/Tübingen AI research center with 100 million euros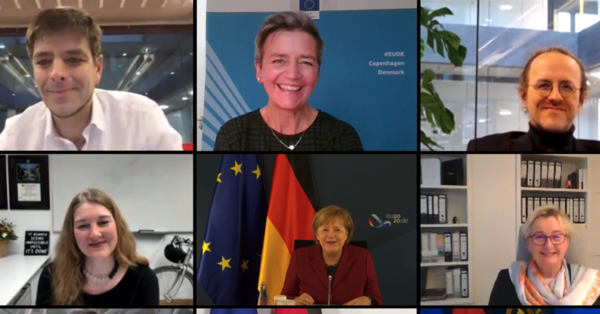 Video conference on the launch of the "AI Breakthrough Hub" with German Chancellor Angela Merkel in December 2020 © Cyber Valley
With a total of 100 million euros over at least ten years, the Hector Foundations are funding the establishment of an ELLIS Institute ("European Laboratory for Learning & Intelligent Systems") in the Stuttgart/Tübingen region. The investment will help create attractive research conditions for top scientists at the new institute.
"Thanks to the support of Chancellor Merkel, European Commission Executive Vice- President Vestager, and Dr. Hector, we have a wonderful opportunity to keep building on the Cyber Valley success story further advance world-class international research in Baden-Württemberg," said Minister-President Winfried Kretschmann in Stuttgart on Friday, February 5, 2021. "We want to move toward a unique and internationally competitive ecosystem for artificial intelligence – with powerful resources. For a key technology of this magnitude, we can only achieve this with the best research by the world's best minds, in cooperation with our European neighbors."
"We can only be globally competitive in AI if we harness the power of cooperation here in Europe and focus on European AI. The Hector Foundations' immense support in Cyber Valley's expansion will create entirely new opportunities to offer top researchers an attractive European environment with strong roots in our scientific landscape," said Theresia Bauer, Baden-Württemberg's science minister.
The "Hector Endowed ELLIS Fellowships" will shape the foundation of a future ELLIS Institute Tübingen. In close cooperation with Cyber Valley partners, the institute will establish links to Europe's leading institutions and locations for AI research. The new institute will contribute to AI research and applications to a whole new level. On behalf of the state cabinet, the Ministry of Science is currently assessing approaches to designing the ELLIS institute.
In addition, the Cyber Valley AI innovation campus in the Stuttgart/Tübingen region will be further expanded from 2022: in future, the federal and state governments will jointly fund the Tübingen AI Competence Center for Machine Learning, one of the five AI competence centers in German. The state has already earmarked a total of 13.5 million euros between 2021 and 2023 for the funding of a coding school that aims to teach practical skills in programming.
In mid-December, Minister-President Kretschmann, Chancellor Angela Merkel, and EC Executive Vice-President Margrethe Vestager already emphasized the importance of  expanding Cyber Valley. Together, the federal government, the state, science, business, and private sector donors want to focus on promoting developments in the field of AI that provide incentives (e. g., scholarships, expansion of computing power, etc.).
Over the course of 2021, Cyber Valley will become a GmbH (limited liability company), which will further strengthen the brand. Its new legal form will create the basis for further growth and internationalization.
About ELLIS:
The European Laboratory for Learning & Intelligent Systems (ELLIS) was founded by leading researchers in Europe who work closely with basic researchers from industry. The Ministry of Science is already providing financial support for the ELLIS initiative.
ELLIS's overarching goal is to establish European cutting-edge, internationally competitive research in the field of artificial intelligence. Not only should Europe contribute to the ways in which AI and machine learning are changing the world, but also make an economic impact by creating new jobs.
More information on ELLIS: https://ellis.eu
Related Articles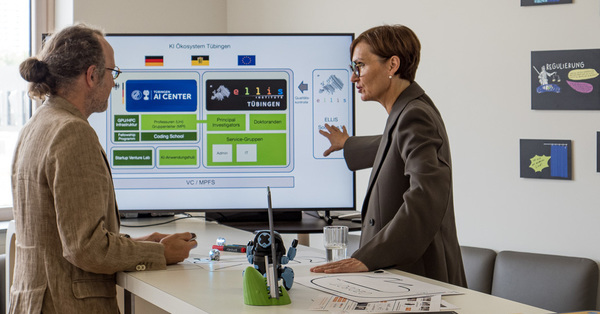 08.11.2023
AI excellence meets international reach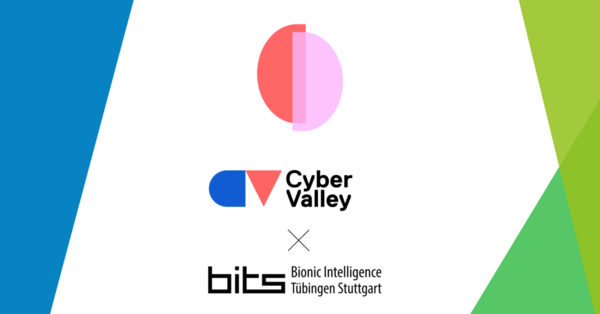 18.10.2023
Biointelligent systems for diagnosis and treatment of everyday neurological and mental ...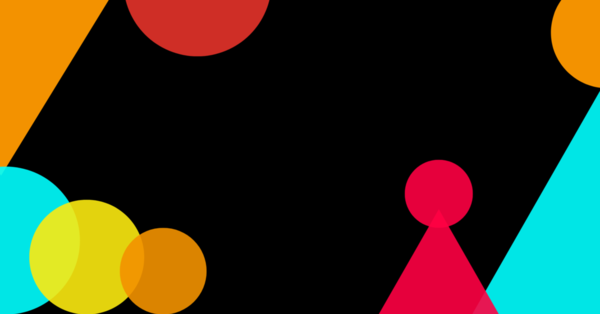 29.09.2023
Everything you need to know from the Cyber Valley Community