All News
10 December 2021 | Tübingen
A space for AI in the middle of the city
University of Tübingen sets up AI makerspace for young people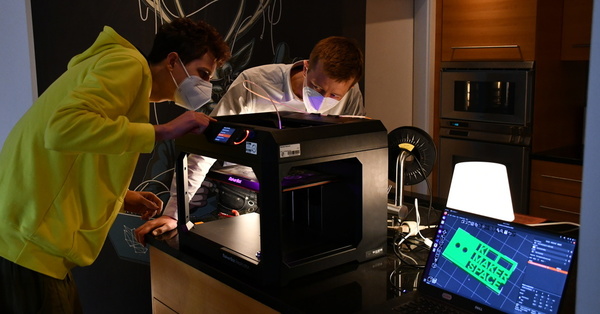 Theo Döllmann and Professor Philipp Hennig work on a 3D printer at the KI-Makerspace © University of Tübingen/Maximilian von Platen
"Learn, experiment, discuss and have fun" – this is the motto of the new KI-Makerspace in the rooms of the Casino am Neckar in Tübingen's city center. The KI-Makerspace is an extracurricular learning space where children and young people can gain their first experience with programming and artificial intelligence (AI) in courses and supervised experimentation, as well as realize their own projects with software and hardware.
In addition, the KI-Makerspace invites the exploration of functionalities, techniques, applications and societal impacts of AI. Starting on January 28, 2022, structured programming courses, software and hardware, competent supervision and free space for own project ideas as well as occasions for discussions on the topic of AI will be offered four days a week on almost 250 square meters on the second floor of the casino located directly on the Neckar River. The course spectrum ranges from Scratch and Python courses to design software, podcasting and internet security. Robotics and sensor kits are also scheduled. The goal is to establish a diverse, low-threshold and target-group-oriented offering for young people.
 
"With the KI-Makerspace, Tübingen is getting a centrally located place where children and young people can explore the opportunities, but also the limits, of artificial intelligence under professional guidance. This is a great benefit for our city as an educational and business location. I look forward to the discussions and projects that will emanate from the AI Makerspace and thank all those involved for their commitment," says Tübingen's Mayor Boris Palmer.
The KI-Makerspace is a joint project of the University of Tübingen, Cyber Valley, the Tübingen Youth Community Council and the Bundeswettbewerb Künstliche Intelligenz (BWKI) of the Tübingen AI Center. It is funded by the Vector Foundation Stuttgart for three years.
Funding by Vector Foundation
"Artificial intelligence is anything but a dry technical subject, but a topic with many social facets that, not least, offers young people enormous career opportunities," says Philipp Hennig, Cyber Valley co-spokesperson and professor for the Methods of Machine Learning at the University of Tübingen. Since going to university buildings is out of the question for many young people, he believes it is crucial "that it has been possible to create a space for learning here in the heart of the city's society, where people can also meet and discuss things casually."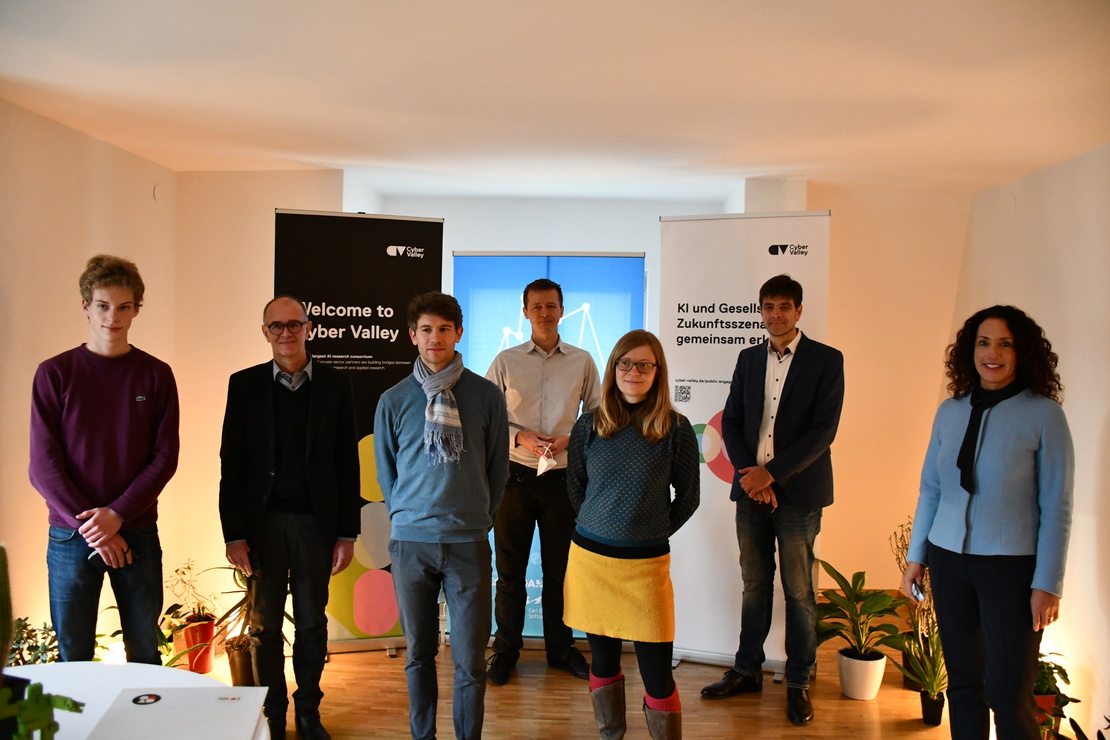 Left to right: Jonathan Vogel (Tübingen Youth Community Council), Uwe Wulfrath (Gesellschaft für Wohnungs- und Gewerbebau Tübingen GWG), Patrick Klügel (Cyber Valley Public Engagement Manager), Prof. Dr. Philipp Hennig (co-speaker Cyber Valley), Dr. Caroline Schmidt (Coordinator BWKI), Prof. Dr. Matthias Bethge (Head of Tü AI Center), Christina Luger (Vector Foundation) © University of Tübingen/Maximilian von Platen
In preparatory workshops with the Tübingen Youth Community Council, the young people also wanted the opportunity for more classic craft work with wood, screen printing and electronics. In addition to workstations and soldering stations, the rooms will provide the young people with their own servers, a 3D printer, a 3D camera system, a podcast studio, a kitchen for joint cooking activities and a "living room" for science fiction film evenings. A large roof terrace for social activities in summer rounds off the attractiveness of the KI-Makerspace.
The initiators and coordinators of the KI-Makerspace, Patrick Klügel (Cyber Valley Public Engagement), Dr. Caroline Schmidt (BWKI) and the Tübingen Youth Community Council are focusing on a strategy in which young people can actively participate and take responsibility in the process. This applies both to the implementation and design of the project, in which the young people were involved from the very beginning, and to the pedagogical approach, in that the learners increasingly become the teachers.
Five years of Cyber Valley
The KI-Makerspace will be open four days a week in the mornings and afternoons starting January 28, 2022. For more information, visit www.ki-maker.space. There, interested parties can also sign up for a mailing list to receive updates.
December is a special month for Cyber Valley: five years ago, the research consortium was founded in the Stuttgart-Tübingen region. As an internationally renowned hotspot for AI, Cyber Valley has successfully grown in the areas of research and innovation in recent years: new professorships have been created within the ecosystem, nine Cyber Valley research groups have been founded, and a startup and investor network have been established. In March 2021, the Cyber Valley public engagement formats were also launched – with the aim of enabling more accessibility and exchange between society and AI researchers.
Related Articles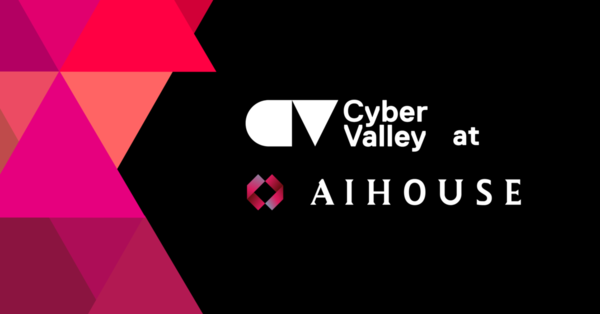 20.11.2023
The International Forum for AI Progress at the World Economic Forum 2024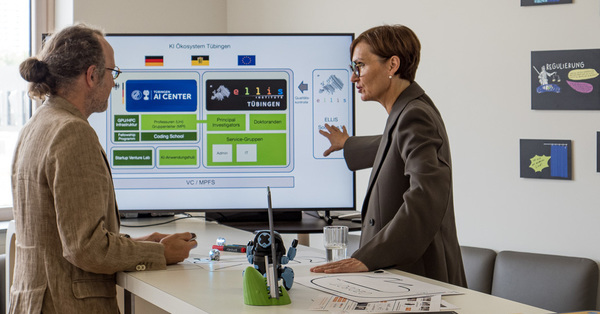 08.11.2023
AI excellence meets international reach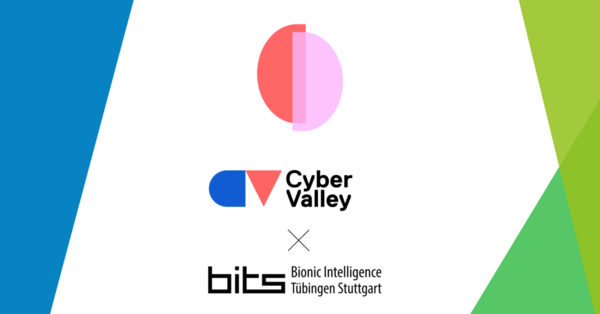 18.10.2023
Biointelligent systems for diagnosis and treatment of everyday neurological and mental ...