All Events
19 May 2022 • 14:00 - 15:30 | Online
AI & Health
Entrepreneurship Series #18
The health sector offers great potential for innovations and the Stuttgart/Tübingen region in particular is a powerful hub for research and start-ups in this area. Thus, our next Cyber Valley Entrepreneurship Series will focus on the possibilities for enhancing the health sector with AI and robotics.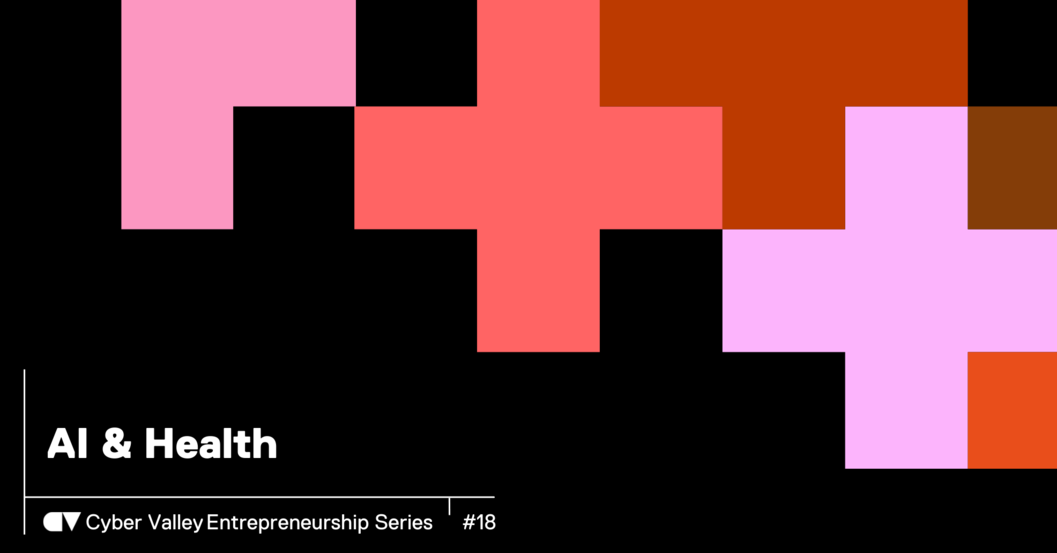 Researchers, start-ups and investors will provide insights on this topic from different angles and share their experiences and ideas.
Scientists, founders, students, and everyone interested in the topic "AI & Health" is welcome to join us on Thursday, May 19, 14:00–15:30 CEST.
Speakers
Alona Shagan
Postdoctoral Researcher, Max Planck Institute for Intelligent Systems
Milad Geravand
CEO, Deep Care GmbH
Manuel Heurich
CEO, BinDoc GmbH
Stephan Rauscher
Partner, UNI-X
Registration
You can register here. The event will be held in English on Zoom.
Contact
Oliwia Gust -  Event Manager for Cyber Valley
Phone: +49 7071 601 1554
Mobile: +49 151 4075 6302 
Mail: oliwia.gust@cyber-valley.de