All News
17 December 2020 | Tübingen
A real "gamechanger" for AI in the next decade
Chancellor Merkel gives go-ahead for "AI Breakthrough Hub" – which will be funded by the federal and state governments as well as the Hector Foundation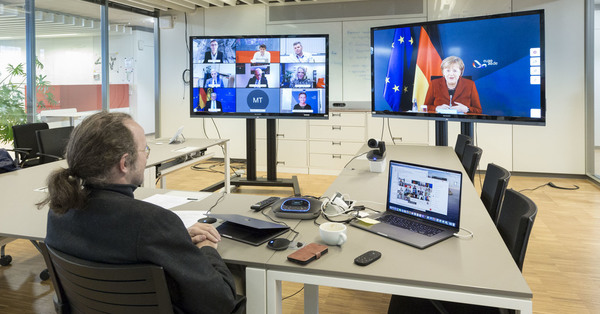 Video conference on the launch of the "AI Breakthrough Hub" with German Chancellor Angela Merkel © MPI-IS
The German Federal government and the State of Baden-Württemberg have announced plans to significantly increase their support for Tübingen as a location for excellence in AI research and innovation. In the years to come, several hundred million euros will be earmarked for research and development in the field of artificial intelligence (AI) – including 100 million euros from the Hector Stiftung, a foundation founded and run by SAP co-founder Hans-Werner Hector. Among other things, the money will support "Hector Endowed ELLIS Fellowships" for outstanding researchers in machine learning and related fields.
"The German government will continue to support AI research as well as the transfer to application intensively," said Federal Chancellor Angela Merkel on Thursday at a virtual event that marked the launch of the AI Breakthrough Hub. "We decided to update the German AI strategy. As part of the Future Package, we have pledged an additional two billion euros for AI. The investment should serve as a catalyst for state-of-the-art computing infrastructures, attractive conditions for top talent, and forward-looking AI ecosystems."
The AI Breakthrough Hub project, funded by the federal and state governments as well as the private sector, will be developed at the Tübingen AI Center, the joint competence center for machine learning of the University of Tübingen and the Max Planck Institute for Intelligent Systems. This growing AI ecosystem, which includes Cyber Valley and the European Laboratory for Learning and Intelligent Systems (ELLIS), is expected to significantly increase Germany's appeal to international talent in the field of artificial intelligence. Planned measures include a fellowship program for high-level visiting scientists, an increase in computing power, a coding school for programming education, the establishment of a platform for future AI start-ups, and increased research in the field of AI applications for medicine.
EU Vice President Margrethe Vestager pointed to the need to bring industrial applications into the AI era: "Connecting the industrial foundation to cutting-edge research in artificial intelligence is the best way forward. We also need to increase cooperation, which is the core of this new Breakthrough Hub. Our European approach is based on our values and this new hub will be a cornerstone to bring European artificial intelligence forward."
"Today, Cyber Valley is one of the largest research collaborations in Europe and an international beacon in AI research. And this is thanks to a joint show of strength by the federal government, the state, academia, industry and private donors," said Minister President Winfried Kretschmann. The state of Baden-Württemberg has already invested 140 million euros into Cyber Valley's successful path, he added. "Most recently, this Tuesday, an amount in the tens of millions of euros was earmarked to secure the joint funding of the AI Competence Center by the federal and state governments. Together with the federal government and Cyber Valley, we have created an excellent concept for promoting AI in this country with the 'AI Breakthrough Hub'. In addition, I am pleased that the Hector Foundation will also support the training of top AI scientists in Cyber Valley with an amount of up to 100 million euros."
"In just a few years, Cyber Valley has managed to attract the best international AI talent and establish excellent networks with the top locations for AI research in the world," said Baden-Württemberg's Minister of Science Theresia Bauer. "With a major joint effort, we can now achieve a breakthrough, bringing Cyber Valley into the top league worldwide and keeping it there. Because we want to make rapid progress in the development of a European AI."
"For four years, we have been building something new here with outstanding colleagues. We founded Cyber Valley, a regional AI ecosystem with international appeal. Then we became part of the federal government's AI strategy – and in the past two years we set out to become a driver of European AI as well," said Professor Bernhard Schölkopf, Director at the Max Planck Institute for Intelligent Systems. "The official launch of the first 30 ELLIS research facilities in September, including Tübingen, was a milestone on the road toward enabling Europe to compete with the world's AI hotspots, especially the United States and China. With the establishment of the new AI Breakthrough Hub, the federal government and the state of Baden-Württemberg are now kicking off a new era. I personally feel it is a privilege that we are allowed to further develop excellence in research and innovation together in order to advance Baden-Württemberg, Germany, and Europe."
Robert Bosch GmbH is planning an AI Campus in Tübingen, in which the global corporation will invest 100 million euros in the coming years. The company is planning an open campus that will also offer space for AI startups and external research groups. In addition, the Bosch Center for Artificial Intelligence (BCAI) will support the ELLIS units in Tübingen, Freiburg, and Amsterdam.
More Information

Related Articles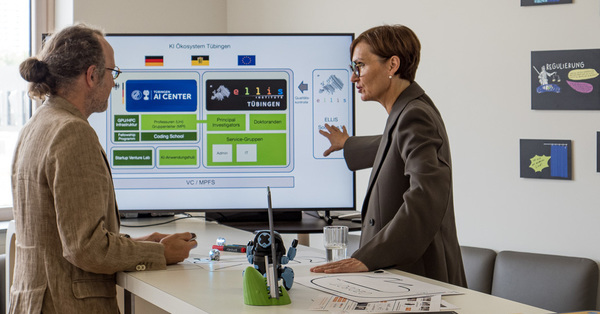 08.11.2023
AI excellence meets international reach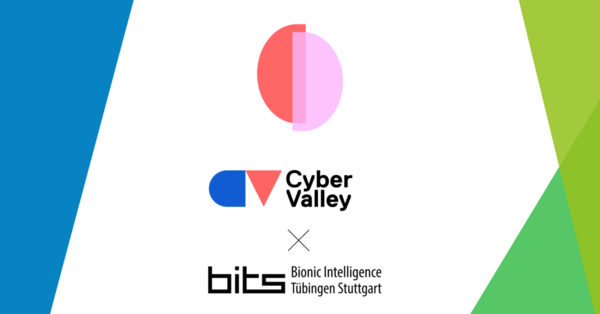 18.10.2023
Biointelligent systems for diagnosis and treatment of everyday neurological and mental ...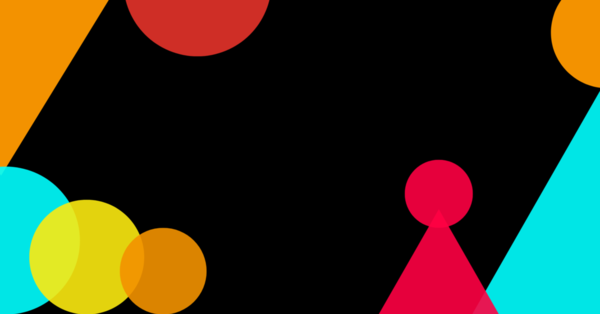 29.09.2023
Everything you need to know from the Cyber Valley Community