All News
29 November 2018 |
Austria's President Van der Bellen visits Cyber Valley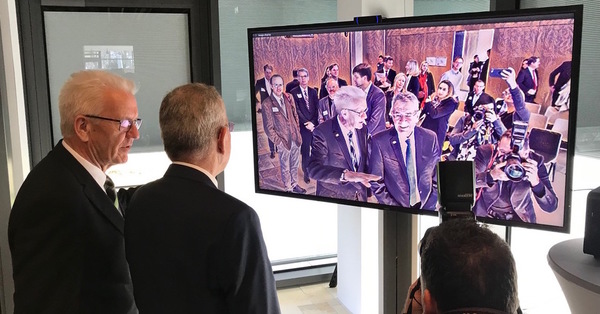 The research consortium presented its state-of-the-art research projects
Tübingen, 29.11.2018 - On Thursday, the Austrian Federal President Dr. Alexander Van der Bellen visited Cyber Valley together with Baden-Württemberg's Minister President Winfried Kretschmann. In short lectures and presentations, scientists showed different facets of research on artificial intelligence: from Apollo robots to brain-computer interfaces to four-dimensional scanning experiments.
'We are very pleased that the Cyber Valley research network was the first stop of President Van der Bellen's visit to Baden-Württemberg today,' said Professor Bernhard Schölkopf, Managing Director of the Max Planck Institute for Intelligent Systems.
The leading researcher in the field of machine learning emphasizes: 'We want the best basic research on artificial intelligence to be done in Europe, and we are working to collaborate with the best colleagues in Austria and other European countries. Europe must play a leading role when machine learning and artificial intelligence change the world.'
The Cyber Valley is Europe's largest research cooperation in the field of artificial intelligence. The partners from science and industry jointly research and develop this future technology. In the Cyber Valley, in the Stuttgart-Tübingen region in the heart of Europe, new research groups and chairs in the fields of machine learning, robotics and computer vision as well as the International Max Planck Research School for Intelligent Systems are being set up. Cyber Valley will create an ecosystem for technology transfer and offers the ideal environment for start-ups in the field of Artificial Intelligence through the close integration of science and industry.
Related Articles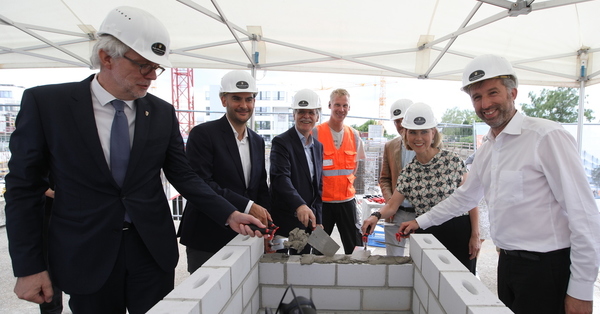 20.06.2022
Structure to become part of the Innovation Campus in Tübingen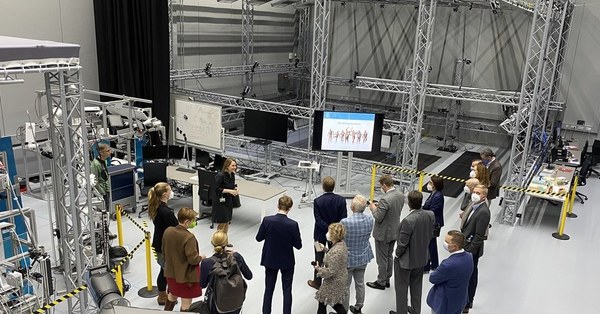 15.10.2021
State legislators from the U.S. and Germany visit Tübingen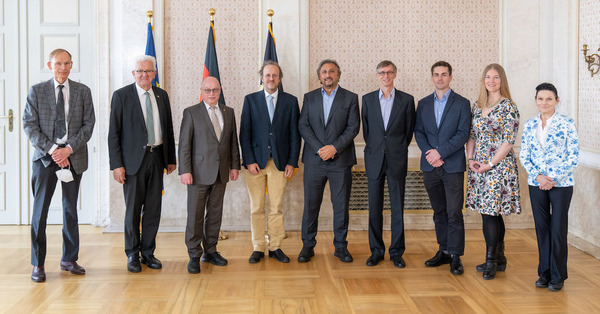 02.10.2021
Prominent guests look back on 10 and 100 years of scientific excellence at Neues Schloss