All News
28 March 2022 | Tübingen
Meshcapade wins new start-up award
Cyber Valley spin-off receives prize by the Max Planck Society and the Stifterverband
Meshcapade, a start-up from Cyber Valley, is planning nothing less than a minor revolution: their SMPL technology makes it possible to automatically create accurate and realistic humans in an easily accessible 3D format using a wide variety of data sources, such as images, sensor-based devices and body measurements. The resulting avatars have facial expressions, can reproduce subtle gestures as well as realistic movement, and are compatible with all major 3D visualization programs. It is expected that the technology will eventually be used in the fashion, gaming, and film industries, but it also has enormous potential in the medical and healthcare fields due to the ease with which real, life-like humans can be recreated in 3D.
Meshcapade was founded in 2018 by Naureen Mahmood, Talha Zaman, and Director Michael Black of the Max Planck Institute for Intelligent Systems in Tübingen. Mahmood is the CEO of the company, which now employs around 15 people. "We are proud to be the first team to win the new Max-Planck-Gründungspreis," she says. "We hope it will get more people interested in our great technology and the innovative work being carried out in our region. We are also grateful to Max Planck Innovation and Cyber Valley for their invaluable support during the pre-launch and early stages of our company."
President of the Max Planck Society, Martin Stratmann, is delighted that the prize has been awarded to a Cyber Valley spin-off: "This sends out a positive signal for novel software 'made in Germany' in general and 'in Cyber Valley' in particular", he explains. "I hope the award will help to motivate other researchers who want to launch their own companies, so that Cyber Valley will become a 'Start-up Valley'."
The Stifterverband played a key role in supporting the transformation of the original science award for research between basic research and application, to an award for outstanding Max Planck spin-offs. "I'm really pleased that the Stifterverband will be able to use the new Max-Planck-Gründungspreis to make an important contribution to further Max-Planck spin-offs," says Michael Kaschke, President of the Stifterverband.
The awarding ceremony for the winning Meshcapade team will take place on June 21, 2022 in Berlin.
After that, the prize will be awarded to a successful Max Planck spin-off every two years. The winning team will be selected from the applications received by a broad-based jury chaired by Klaus Blaum, Vice President of the Max Planck Society. Prize winners will receive € 50,000.
The Max-Planck-Gründungspreis des Stifterverbandes is one of the building blocks of the MAXPreneurs Initiative, whose objective is to better exploit the spin-off potential within the Max Planck Society. This new initiative is intended to raise entrepreneurial awareness among Max Planck researchers and to boost the start-up culture within the Max Planck Society and at the Institutes. Another objective is to identify more people who are interested in launching a business, and to motivate them to initiate concrete start-up projects and to provide them with close support. In addition to Max Planck Innovation, the other partners in the MAXPreneurs Initiative are the Planck Academy and the Max Planck Foundation.
To help achieve these objectives, a new start-up incubation programme known as "MAX!mize" was also launched as one of the core elements of the MAXPreneurs initiative. An experienced team of start-up experts at the Max Planck Innovation technology transfer organization provides entrepreneurial Max Planck researchers with exclusive support during the implementation of their start-up projects and organizes the incubation programme, which includes workshops and networking events with other entrepreneurs, start-up and industry experts as well as investors. In addition to continuous close support, the programme also provides access to funding and experienced mentors who use their entrepreneurial experience to support the budding entrepreneurs throughout the process of launching a successful spin-off.
Related Articles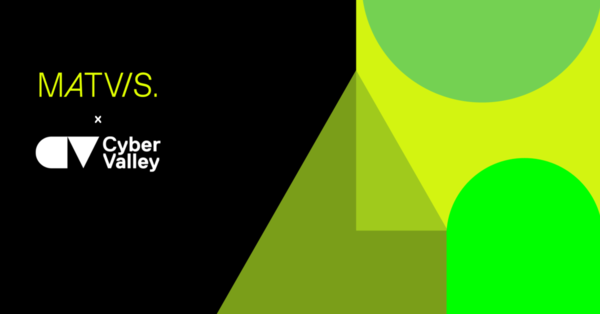 31.10.2023
Driving sustainable AI solutions through simplified compliance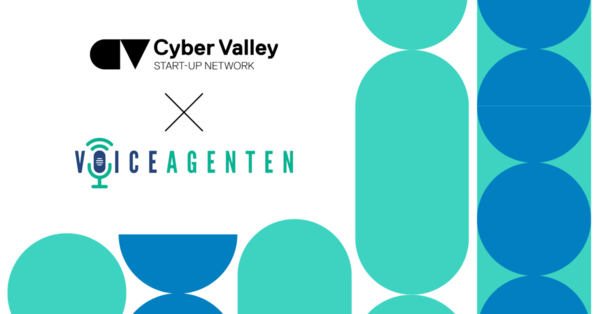 30.10.2023
Cyber Valley Start-up Network welcomes new member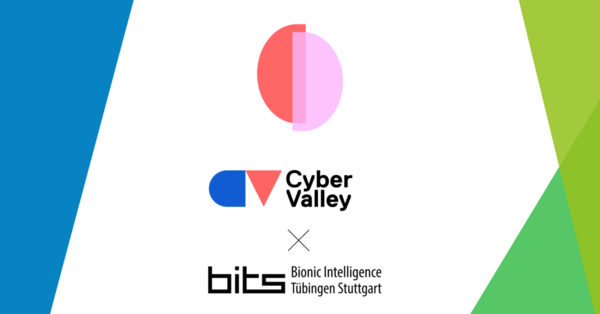 18.10.2023
Biointelligent systems for diagnosis and treatment of everyday neurological and mental ...