All Events
13 December 2021 • 19:30 - 20:30 | Online
AI Office Hours
How can we all help to shape AI?
Everything you want to know about Cyber Valley and Public Engagement: On December 13, in an anniversary edition from 19:30 to 20:30 CET, our Cyber Valley Public Engagement Managers Rebecca Beiter and Patrick Klügel will present why it is important to accompany AI research in a constructively critical way. They show the opportunities Cyber Valley and other players offer for this. How can you gain insights into Cyber Valley research and engage in conversation with researchers? How can you bring your questions and concerns to the table? And to what extent can you help shape it? We look forward to talking with you.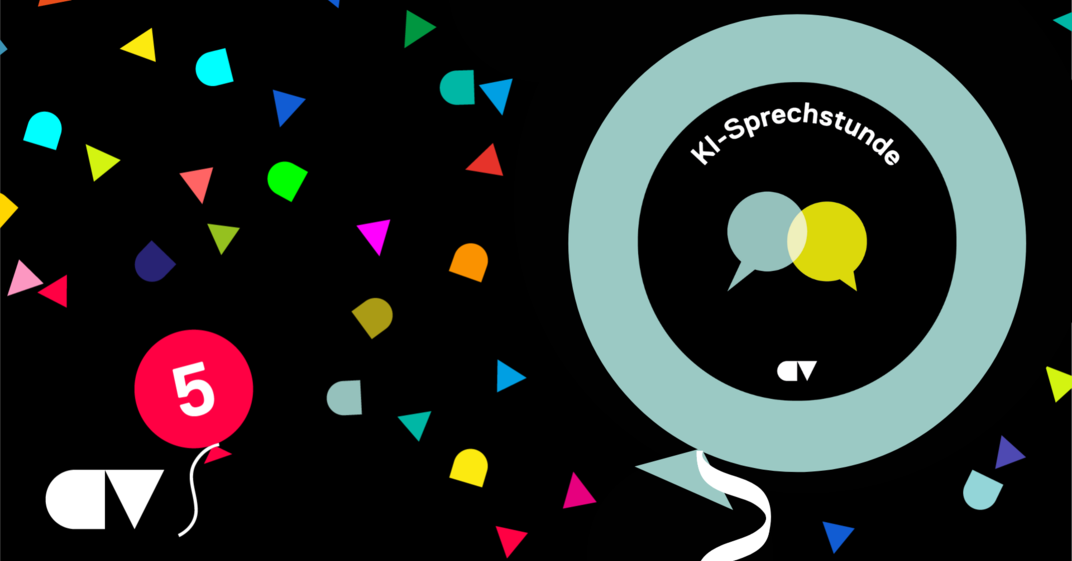 What is AI Office Hours?
Once a month, you will have the opportunity to meet people from the Cyber Valley ecosystem and ask your questions. In regular AI Office Hours, researchers from different disciplines explain what actually characterizes artificial intelligence and intelligent systems and show what they are researching. It's a great way to get first-hand information in a generally understandable way. You don't need to have any prior knowledge about AI. Just drop in and ask your questions! 
The meeting will be held in German via Zoom. Please join the meeting here.