All Events
28 November 2023 • 16:00 - 18:00
Navigating the New AI Era: Fostering Korea-Germany Collaboration
6th edition, Korea-Germany Dialogue: Design the Future
The world is undergoing a transformative digital age, with Artificial Intelligence (AI) technology positioned at the heart of this new era. AI technologies, exemplified by services like ChatGPT and chatbots, have already left a profound impact on our daily lives, reshaping both our social and economic systems. Additionally, the development of AI technologies raises security implications, leading to concerns about potential associated risks.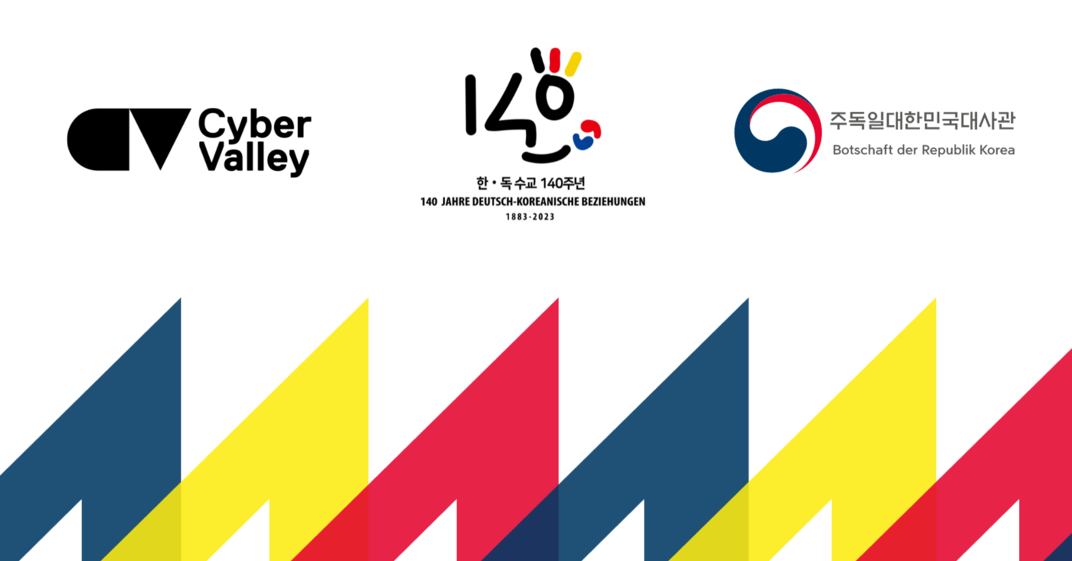 In light of these developments, the Embassy of the Republic of Korea in Germany, in collaboration with Cyber Valley, is pleased to host the seminar entitled 'Navigating the New AI Era: Fostering Korea-Germany Collaboration.' Germany, renowned for its technological prowess, and Korea, with its robust ICT capabilities, naturally emerge as partners in exploring opportunities to enhance cooperation in this critical and emerging field. This event holds special significance as Korea and Germany celebrate the 140th anniversary of diplomatic ties this year.
We warmly invite all those interested in the new AI era and collaboration between Korea and Germany. 
(Admission is free. The seminar will be followed by a reception.)
Event Details: 
Date & Time: Tuesday, November 28, 16:00 CET
Location:
Max Planck Institute for Intelligent Systems
Heisenbergstraße 3, 70569 Stuttgart
Program: 
Welcome Speech  Mr. Won-jik KWON, Minister, Embassy of the Republic of Korea in Germany, and Rebecca C. Reisch, Managing Director, Cyber Valley
Keynote  Dr. Katherine J. Kuchenbecker (Haptic Intelligence)
Panel Discussion
Moderator:
Alex Diehl, Senior Advisor, Cyber Valley
Panelists:
Kyoung Won Min (Director-general, Korea Electronics Technology Institute (KETI))
Prof. Steffen Staab (Analytic Computing, Institute for Artificial Intelligence, University of Stuttgart)
Sang Hyun Ok (AI Leader, Naver Corp)
Hyosang Lee (Cyber Valley Research Group Leader "Intelligent Tactile Systems")
Dr. Katherine J. Kuchenbecker (Director, Max Planck Institute for Intelligent Systems) ​​​​​​​
Pre-registration: Please register here
* Contact us at public@koreaemb.de for any more questions!
* This seminar marks the sixth event in the ongoing "Korea-Germany Dialogue: Design the Future" series organized by the Embassy of the Republic of Korea in Germany. The Embassy conducts a series of discussions on various topics of mutual interest, including climate change, digitalization (smart city), culture, semiconductor, innovation (startups), and more.