All Events
4 May 2022 • 11:00 - 13:00 | online
Public Engagement in Germany
Who? Why? What?
Come and help us shape the field of Public Engagement in Germany in this interactive virtual gathering organized by the Berlin School of Public Engagement and Open Science.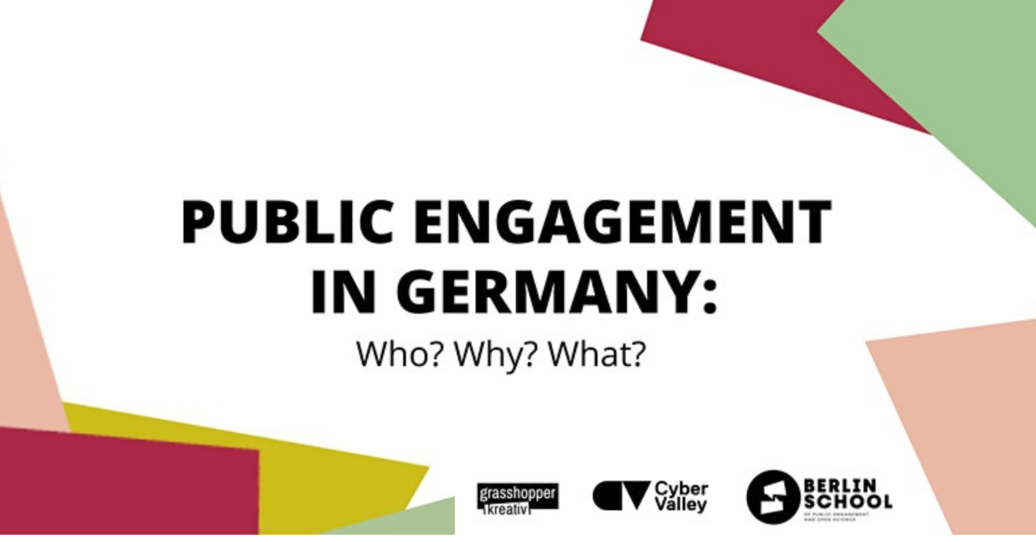 We need your input to enrich our collective groundwork on embedding public engagement and open science in Germany. Together with Cyber Valley Public Engagement and many volunteers, we are working on a Kodex, a co-created collection of principles for engagement practice in Germany.
In this workshop, we will:
collectively define who the Kodex is for by
mapping our audiences for embedding Public Engagement and
crystallizing the principles and benefits of Public Engagement for these audiences
To give you some insight into our work so far, here is our temporary working definition of Public Engagement is (as translated from the original German):
"In contrast to traditional science communication, public engagement formats allow the public not only to ask questions, but also to participate in research in a bi-directional way, to engage in participatory exchange with scientists, and to have a say in the process. Public Engagement does not only want to explain science, but to enter into a constructive-critical dialogue, which is jointly designed by and with researchers and citizens. In this way, as many perspectives as possible are brought to bear on ethical, socially reflective and society-oriented research."
You can register here.
More Information