All Events
22 September 2022 • 15:30 - 18:30 | Brauwerk Freistil, Wöhrdstraße 25, 72072 Tübingen
Startup:con Tübingen #6
Communicate – but do it right!
For the sixth time, the Startup Center of the University of Tübingen organizes a networking event for the startup community. Please read the following event description in German.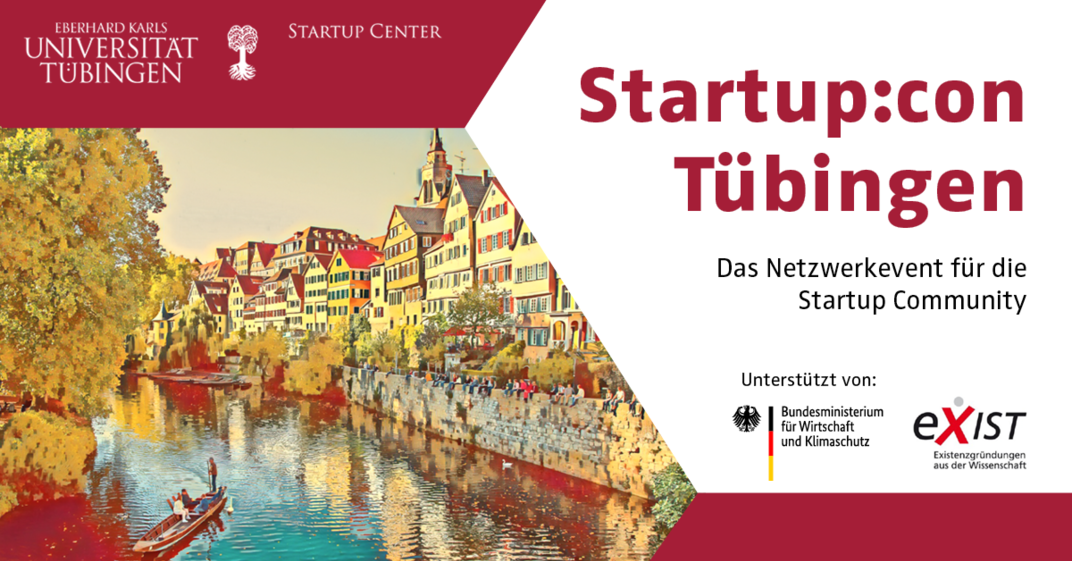 Am  Donnerstag, dem 22.09.2022, ab 15:30 Uhr startet die sechste Runde der Startup:con Tübingen im Brauwerk Freistil.
Erfolgreiche Kommunikation ist für Start-ups essenziell. Daher befasst sich das Netzwerk-Event des Startup Center der Universität Tübingen dieses Mal mit den Themen Marketing & PR.
Darauf könnt ihr euch freuen:
Live-Podcast-Show mit dem Podcastduo von Spätzle Valley (Chris Veit und Sebastian Demuth)
Learn from the best mit den Start-ups Marktpilot und Kernique – Wie kommunizieren Startups erfolgreich? 
Open Pitches: Stelle dich und/oder dein Start-up vor!
Lerne andere Start-ups, Supporter und Gründungsinteressierte kennen
Live-Musik und Lounge im Freistil Biergarten
Trefft außerdem Patrick Klügel (Public Engagement Manager) und Tobias Dürr (Innovation Manager) am Cyber Valley Stand und sichert euch ein kostenloses Ticket für eine Führung durch den KI-Makerspace.
Treffpunkt ist im Brauwerk Freistil in der Wöhrdstr. 25 in Tübingen und die ersten 100 Anmeldungen erhalten ein Freigetränk.
Registrierung
Hier könnt ihr euch anmelden.
More Information