All News
17 December 2021 | Stuttgart/Tübingen
New podcast episode: Feel the Robot – haptic intelligence
Cyber Valley Podcast with Katherine J. Kuchenbecker and Ilja Mirsky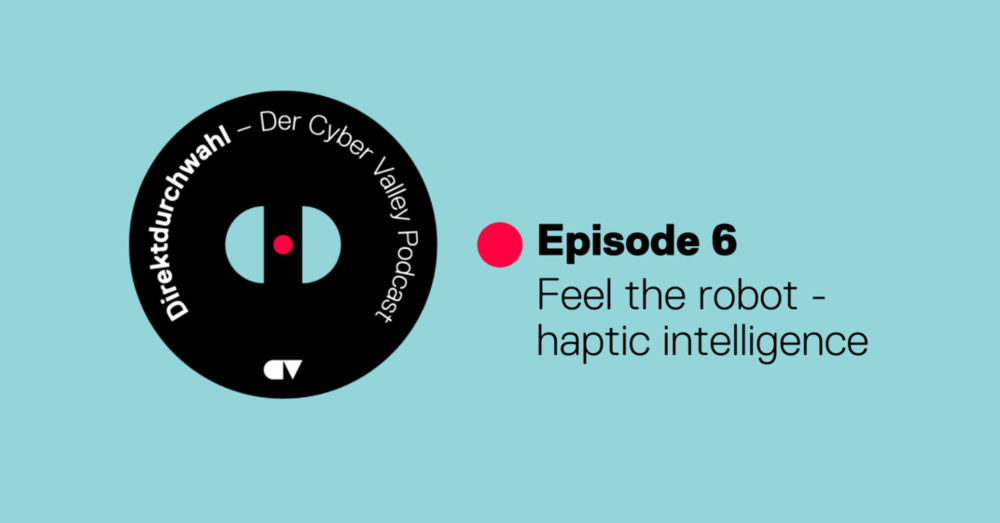 Direct dial: Episode 6 – Feel the robot
A new episode of the Cyber Valley podcast "Direktdurchwahl" is online. In the sixth episode our public engagement managers Rebecca Beiter and Patrick Klügel explore the research on haptic intelligence: How does our sense of touch work? Why is the human hand a marvelous wonder? What must machines be able to do in order to grasp objects? What can we learn about ourselves from robotics?
Our guests
Katherine J. Kuchenbecker, Director at the Max-Planck-Institute for Intelligent Systems (MPI-IS) in Stuttgart, talks about the challenges and latest developments in haptic intelligence research. She explains why robots have barely been able to touch, how her research is trying to change that, and where that could potentially be useful. An abridged version of this conversation has also been published here for further reading.
Another perspective on the body and presence of machines is brought in by Ilja Mirsky, dramaturge at the Zimmertheater Tübingen (Institut für theatrale Zukunftsforschung ITZ). He is a Phd student on the topic of human-machine interaction and sees the relationship between humans and machines as a source of inspiration.
About Direktdurchwahl
The podcast episode "Feel the robot" is now online on Spotify, Deezer, Amazon Music/Audible as well as Google Podcasts– and most recently on Apple Podcasts and YouTube. In addition, horads 88.6, the campus radio station for the Stuttgart/Ludwigsburg region, broadcasts the podcast every second Sunday at 14:00.
In our podcast, we clarify what artificial intelligence (AI) scientists are researching. We also present what AI can't do (yet) or where special challenges currently exist in research and development. Our guests don't talk about unrealistic visions of the future, but about the real questions that arise in their research. We also ask people from the region for their perspective on the complex topic of AI.
Direct Dial is one of many formats of Cyber Valley Public Engagement. Cyber Valley wants to see ethically and socially reflective research in the field of AI. If you would like to stay up to date on new podcast episodes, formats, and events related to the dialogue on AI, feel free to sign up for the Public Engagement Newsletter.
More Information

Related Articles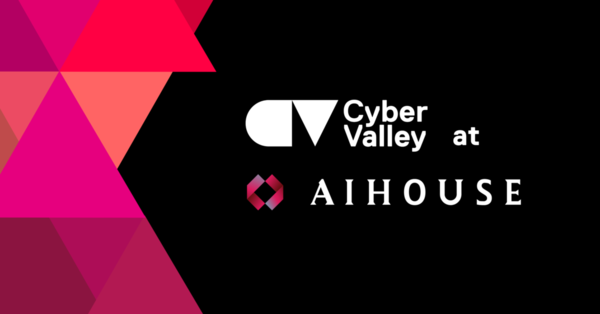 20.11.2023
The International Forum for AI Progress at the World Economic Forum 2024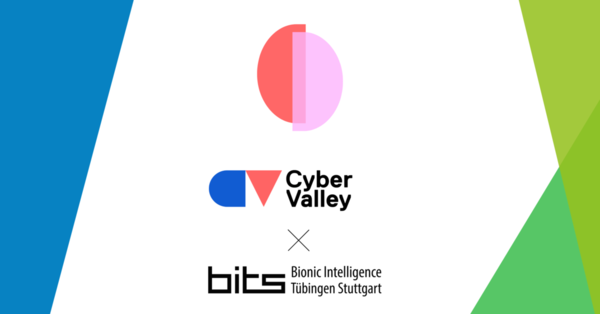 18.10.2023
Biointelligent systems for diagnosis and treatment of everyday neurological and mental ...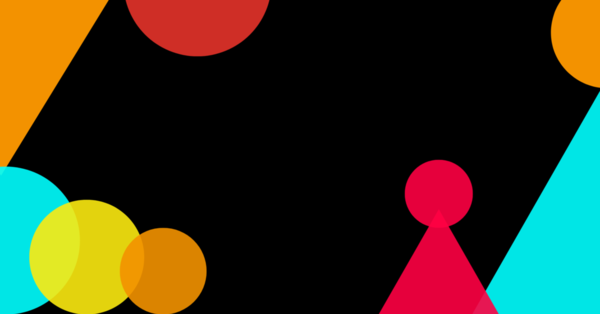 29.09.2023
Everything you need to know from the Cyber Valley Community