Alle Events
12. Juni 2023 • 09:00 - 18:00
Market Research and Customer
The AI Incubator
This Event is part of the AI Incubator 2023, curated by Cyber Valley & funded by Carl-Zeiss-Stiftung.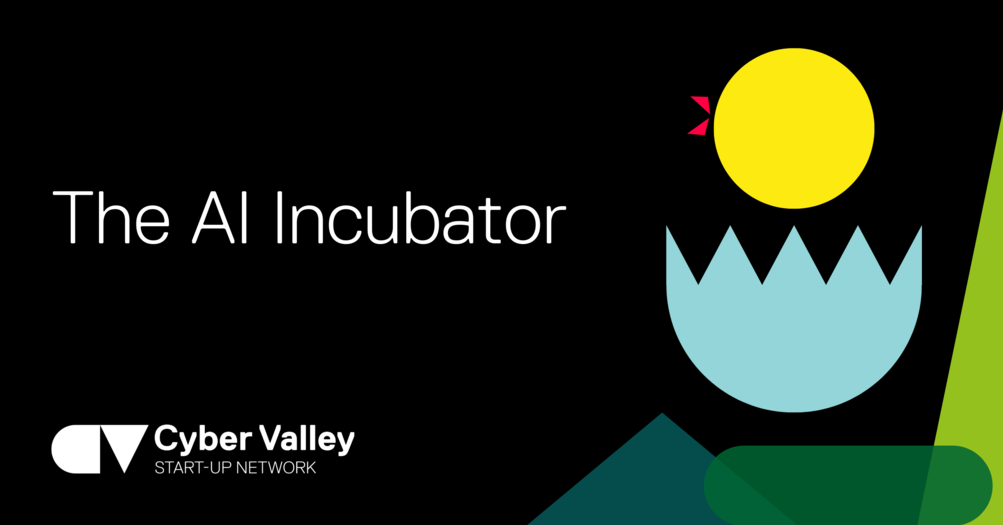 Der ganztätige Workshop beschäftigt sich mit den Themen Market Research und Customer und ist Teil des Cyber Valley AI Incubator Programms. Die Veranstaltung wird auf Englisch stattfinden. Lesen Sie hier weitere Informationen zum Programm in englischer Sprache.
 
The AI Incubator
The AI Incubator encourages scientists, technologists and business talent to found their business and be part of the next generation AI startups. 
In our six week program we want researchers to think about possibilities to transfer their cutting-edge AI & robotics research into products & applications. With topics like prototyping, product-market-fit, business strategy and funding opportunities we want to equip the participants with knowledge, tools and skills and connect them with a network of experts, mentors, other founders and investors to inspire their journey into the AI startup world. In the end every team will have the opportunity to pitch their idea to a jury of industry experts and win special awards.
Application
Feel free to apply if you want to be part of the AI Incubator. The registration deadline for the AI Incubator is 21 May 2023, 23:59 CEST. All information can be found on the AI Incubator website.
Who is organizing the AI Incubator?
The AI Incubator is curated by Cyber Valley & funded by Carl-Zeiss-Stiftung, supported by partners from the Cyber Valley ecosystem.