All Events
31 March 2022 • 14:00 - 15:30 | Online
AI & Architecture
Entrepreneurship Series #16
We look forward to welcoming many of you to our Cyber Valley Entrepreneurship Series!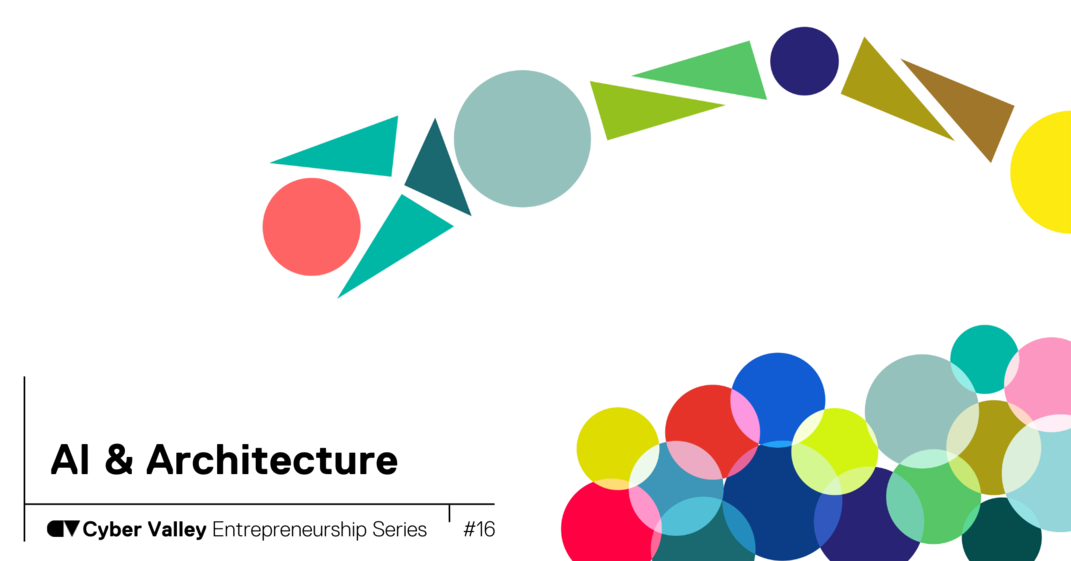 The next edition of our Entrepreneurship Series is just around the corner, and we're once again looking at artificial intelligence (AI) and its impact on a specific industry. This time, we are focusing on AI as a powerful tool for architects and the architecture, engineering and construction (AEC) industry. Our speakers from the fields of research, start-up and investment share their perspectives, solutions and the opportunities they see in AI.
Scientists, founders, students, and everyone interested in the topic is welcome to join us on Thursday, March 31, 14:00–15:30 CEST.
Speakers
David Weber
CEO of Architizer
Diellza Elshani
PhD candidate at Institute for Computational Design and Construction and Cluster of Excellence IntCDC at the University of Stuttgart
Benjamin James
Founder & CEO at mlxar GmbH
David Fehrenbach
Co-Founder & Managing Director at preML GmbH
Alex Diehl
Senior Advisor at Cyber Valley & Angel Investor
Registration
You can register here. The event will be held in English on Zoom.
Contact
Julia Schmaus – Innovation Manager
Email: julia.schmaus@cyber-valley.de
Phone: +49 7071 601 1546
Mobile: +49 151 6452 0213