All Events
15 July 2021 • 14:00 - 15:30 | Virtual Event
AI in social innovation & impact
Entrepreneurship Series
While innovation is often associated with profit maximization, it also plays a crucial role with regard to social developments. AI-based social innovations could potentially solve challenges in different areas, such as healthcare, climate and environmental protection, fairness, and education. AI expertise is valuable for societal actors such as NGOs and can give rise to non-profit social innovations. Until now, however, AI's positive societal impact has received too little attention. Cyber Valley intends to address this potential at "AI in Social Innovation & Impact", the next event in its Entrepreneurship Series.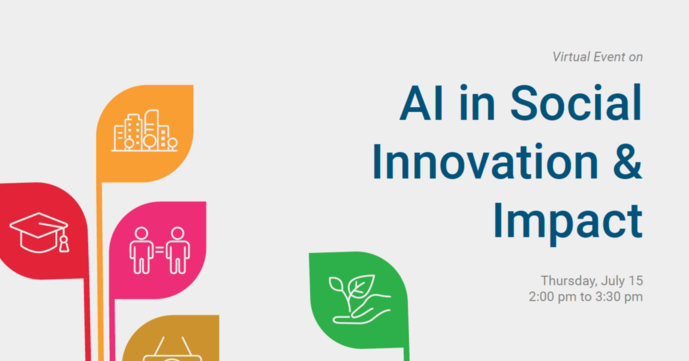 At this event, our speakers will address some of the ways in which AI expertise can be used for social innovation. They will also present practical examples of how AI research can be applied in innovative fields or even a start-up.
 
Speakers:
Lorena Jaume-Palasí
Founder and Executive Director,The Ethical Tech Society

Lynn Kaack
Postdoc ETH Zürich, Chair and Co-Founder of Climate Change AI

Raphael Menges
Research Associate University of Stuttgart and Founder Semanux

Jörn-Philipp Lies
CEO & Co-Founder eye2you

Zhijing Jin
Ph.D. student MPI-IS, Empirical Inference
Please join us on Thursday, July 15, from 2.00 p.m. to 3:30 p.m. for a virtual event on "AI in Social Innovation & Impact" and explore these topics with us.
Registration
Please register here, the meeting will be held in English on Zoom.
Contact
Oliwia Gust – Cyber Valley Event Manager
Telefon: +49 7071 601 1554
Mobil: +49 151 4075 6302 
E-Mail: oliwia.gust@cyber-valley.de