All Events
28 April 2022 • 14:00 - 15:30 | Online
From business idea to seed funding
Entrepreneurship Series #17
We look forward to welcoming many of you to our Cyber Valley Entrepreneurship Series!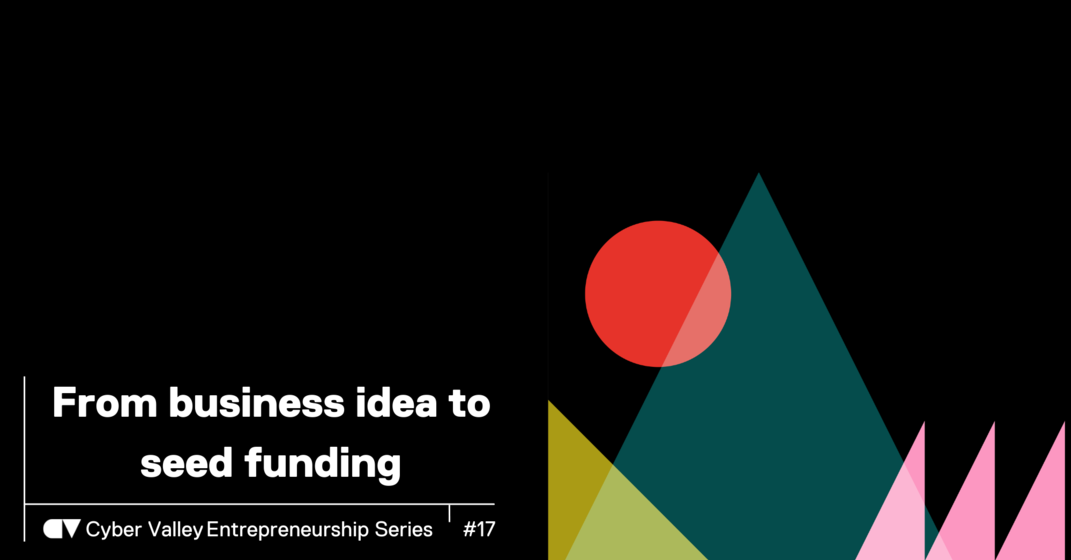 To build a successful business, founders work through various phases: from generating an initial idea for a new start-up, to acquiring the first customers, developing a growth strategy and, if necessary, working with investors and closing a seed funding round.
In the next edition of our Cyber Valley Entrepreneurship Series, researchers and start-ups from the Cyber Valley ecosystem will share their experiences, talk about how to formulate a business idea and how to build a start-up.
 
Scientists, founders, students, and everyone interested in this topic is welcome to join us on Thursday, April 28, 14:00–15:30 CEST.
Speakers
Michael Kosinski
Strategy & Growth Executive, MARKT-PILOT GmbH

Olga Mordvinova
CEO incontext.technology GmbH

Matthias Brunner
Founder & Managing Partner, tsenso GmbH

Ferran Giones
Deputy Head Institute of Entrepreneurship and Innovation Science, University of Stuttgart
Registration 
You can register here. The event will be held in English on Zoom.
Contact
Julia Schmaus – Innovation Manager
Email: julia.schmaus@cyber-valley.de
Phone: +49 7071 601 1546
Mobile: +49 151 6452 0213