All Events
21 January 2021 • 14:00 - 16:00 | Virtual Event
Legal Forms & Business Models
Entrepreneurship Series
Do you have a brilliant idea and are thinking about founding an AI start-up, but you aren't certain which legal form would best suit your needs? Would you like to learn the key success factors of business model development? This edition of the Cyber Valley Entrepreneurship Series will host experts from the start-up scene who will address these questions, discuss pros and cons, and give tips on where to look for support.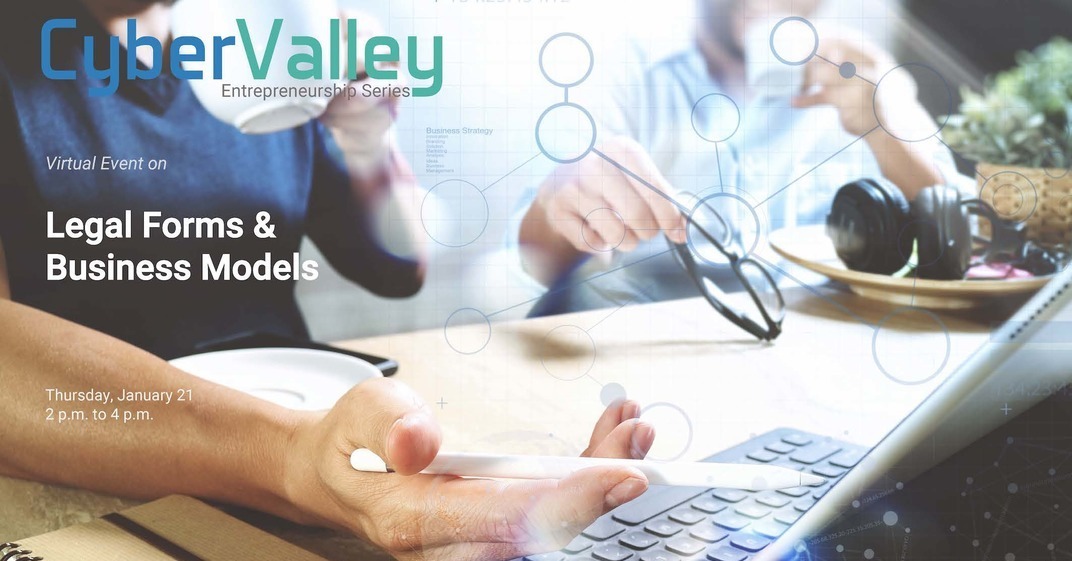 Schedule
Welcome
Legal forms
Business models
Business models in the software industry
Breakout Sessions
Closing Remarks
Details below | Please register here.
Welcome

Julia Schmaus

Innovation Manager

Introduction of the topic

Alex Diehl

Senior Advisor Cyber Valley

Legal Forms

Florian Beilhack

Max Planck Innovation

Q&A
Business models

Marcel Werle

University of Stuttgart

Q&A
Business models in the software industry

Marcus Rübsam

Entrepreneur und Advisor

Q&A

Breakout Sessions

Legal forms & Business models

Closing and final Q&A

Alex Diehl and Tobias Dürr

Senior Advisor Cyber Valley
Innovation Manager