All Events
21 October 2021 • 14:00 - 15:30 | Online
Start-up Support & Funding
Entrepreneurship Series
If you have a business idea but you are unsure which support and financing possibilities are available in this early phase, this event will help you gain insight and meet contacts from supporting programs.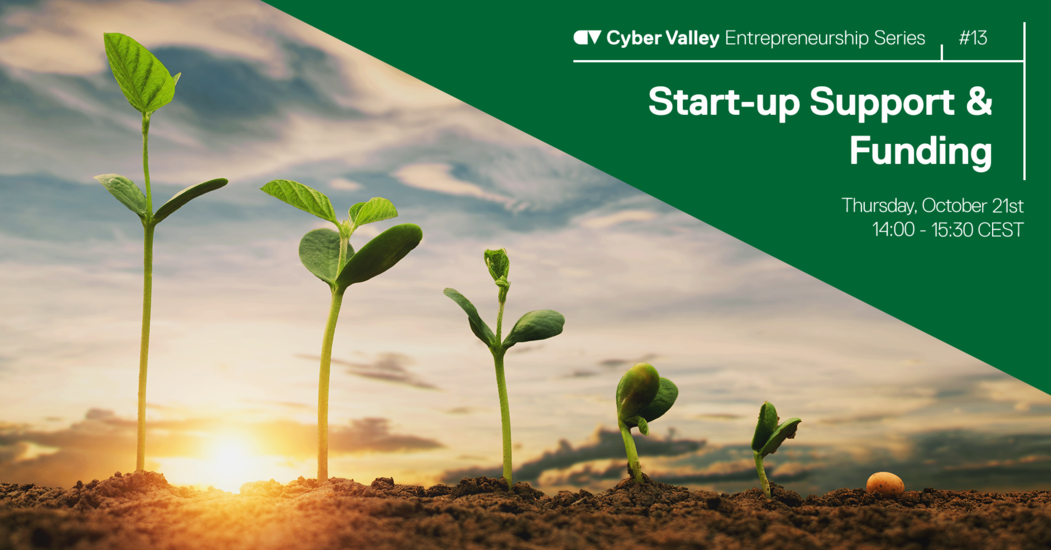 Scientists, founders, students, and everyone interested in the topic "Start-up Support & funding" is welcome to join us on Thursday, October 21, from 2 p.m. to 3:30 p.m.
Speakers
Florian Kirschenhofer
Senior Start-up & Portfolio Manager, Max-Planck-Innovation GmbH
Sandra Gäßler
Management & Startup Consulting, Startup Center University of Tübingen
Marcel Werle
Startup-Coach, University of Stuttgart
Eric Heintze & Sophia Hess
Academic Lead & Data Analyst, Gründermotor
Registration
You can register here. The event will be held in English on Zoom.
Contact
Oliwia Gust – Cyber Valley Event Manager
Telefon: +49 7071 601 1554
Mobil: +49 151 4075 6302 
E-Mail: oliwia.gust@cyber-valley.de