All Events
17 November 2020 • 13:15 - 19 November 2020 • 17:40 | virtual event
Virtual AI Roadshow: USA – Baden-Württemberg – Canada
Artificial Intelligence (AI) is the key technology of the future. But what are the real achievements of AI today and what will the future look like? On three days, Baden-Württemberg International invites leading AI experts, decision-makers, opinion leaders and game-changers to discuss Artificial Intelligence for global societies and businesses. Among them is Prof. Philipp Hennig, Chair for the Methods of Machine Learning and Co-Speaker of Cyber Valley.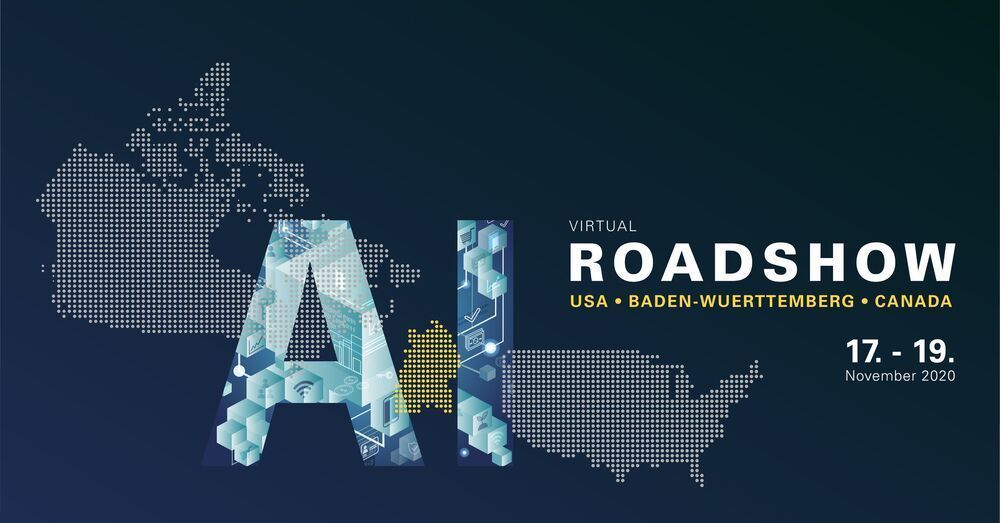 Join the virtual AI Roadshow, starting on November 17 – November 19, 2020 and discuss with experts from Pittsburgh/USA as well as Ontario and Québec/Canada. What to expect: Three days of networking, interesting info sessions, and keynotes.
Which Topics will be discussed ?
AI and Ethics
AI and Autonomous Driving
AI and Healthcare
AI and Robotics
Why participate?
As a company – get information on how to implement AI solutions in your company and find qualified contacts during effective one-to one meetings
As a university – find new international counterparts and to discuss new technology and innovative solutions
As a start-up – pitch your idea and business solution
How can you benefit from this event?
Publish and showcase your products, projects, services or business needs or research results to event participants
Initiate and arrange promising pre-scheduled 1:1 meetings at the event
Generate fresh leads and meet new contacts in a time and cost-efficient way
Stay one step ahead of your competitors by being seen and visibly present at the event
Learn more about the program and the speakers of the event here.
More Information