All Events
5 May 2022 • 17:00 - 18:00 | Online
Why are computers stupid?
Bernhard Schölkopf at the digital children's university
On Thursday, May 5, the University of Tübingen will broadcast a new episode of Hector Kinderakademien's Children's University. One of the world's leading AI researchers, Professor Bernhard Schölkopf, known for his research in machine learning and causality, will give an exciting (digital) lecture in the historic reading room of the University of Tübingen.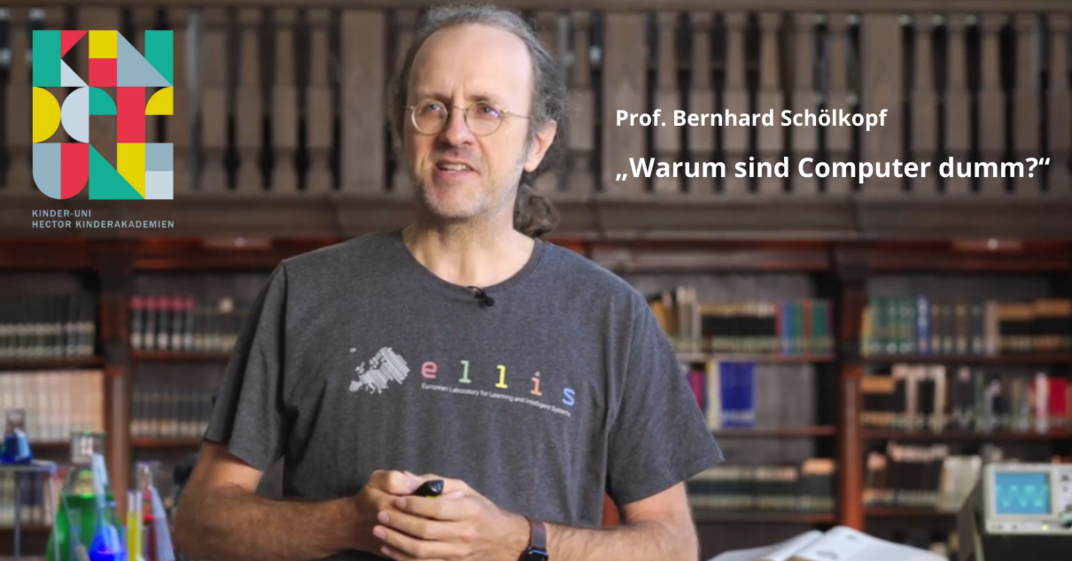 Schölkopf is a director at the Max Planck Institute for Intelligent Systems in Tübingen, where he heads the Empirical Inference department. In his lecture, he explains why a computer is actually not as smart as people think, how machines "learn," and what we humans should teach computers.
"When I first started working on machine learning, it was out of a scientific interest in understanding how to recognize structure in data. Technical systems of the future will deal with the complexity of the world by learning from observations. This is a paradigm shift that is universal, from astronomy and climate research to medicine," says Schölkopf.
More information on Prof. Dr. Bernhard Schölkopf.
We would like to cordially invite all of you - and especially those with children aged around 8-15 – to the eighth installment of the digital children's university, and of course we would also be happy to receive an event notice on your channels.
 
When? Thursday, May 5. 2022, 17:00–18:00 CEST.
Where? Live stream (without pre-registration) available via kinder-uni.online.
By the way, all participating children will again have the opportunity to ask questions about the lecture in parallel in a live chat.