All News
17 November 2020 |
Another record in popularity: IMPRS-IS receives the highest ever number of applications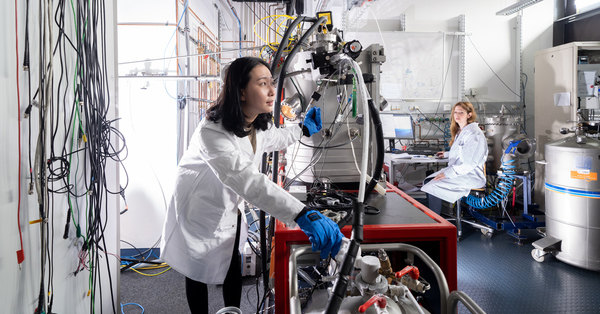 The doctoral program of the Cyber Valley research cooperation again exceeds all expectations. In its recent application round for its fifth generation of Ph.D. students, IMPRS-IS received a record number of applications, with women making up a third of all applicants. The applicants, who come from all over the world, are eager to become part of the highly renowned multidisciplinary research landscape in the Stuttgart/Tübingen region.
Stuttgart/Tübingen – Launched just three years ago, the International Max Planck Research School for Intelligent Systems (IMPRS-IS) has, again, far exceeded all expectations. In its recent application round for its fifth generation of scholars, the doctoral program saw a record number of applications: Of the 968 received, the top 489 completed applications have made it to the next phase of review. The applicants compete for funded doctoral positions which will begin in spring 2021. Selected applicants will get to work closely with IMPRS-IS faculty who are elite scientists affiliated with the Max Planck Institute for Intelligent Systems (MPI-IS), the University of Stuttgart, and the University of Tübingen. These Ph.D. applicants want to become part of the highly renowned multidisciplinary research landscape in Stuttgart and Tübingen in Southern Germany.
"We are very proud we received yet another record number of applications," says Dr. Leila Masri, who coordinates IMPRS-IS since its launch in early 2017. "We are particularly happy about the diversity: students from 55 countries applied and almost a third of them are female!"
Currently, a team of over 100 faculty is reviewing the applications. Following this, faculty, associated faculty, and/or their representatives are asked to preliminarily interview applicants they are potentially interested in hiring. Ultimately, the top candidates will be invited to participate in a final selection symposium, set to take place virtually in January 2021.
"We hope to see our entire IMPRS-IS community participate in the symposium, which will feature an introductory welcome, keynote talks, applicant talks, and virtual interviews," says Masri. "I am excited to virtually meet the many brilliantly talented students, to hear about their current research projects and what they envision to potentially work on in the future should they join our school."
The International Max Planck Research School for Intelligent Systems brings together the MPI-IS and the Universities of Tübingen and Stuttgart. Together, they form an interdisciplinary graduate school of just under 70 internationally renowned faculty working at the leading edge of computational cognitive science, computer graphics, computer vision, control systems, human-computer interaction, machine learning, micro- and nanorobotics, perceptual inference, and robotics. The doctoral program is a key element of the Cyber Valley research ecosystem, which focuses on providing first-class education to the world's top young researchers in the broad field of artificial intelligence.
Currently, 159 full scholars are pursuing their doctorates within IMPRS-IS, far exceeding its initial vision of recruiting 100 Ph.D. scholars over the course of its initial six-year grant. IMPRS-IS is one of the largest of the Max Planck Society's IMPRS doctoral schools. These high enrollment numbers reflect the success of all the faculty members at obtaining third-party funding, as well as their knack for creating attractive research projects that captivate qualified applicants.
The creation of IMPRS-IS was made possible by a central grant from the Max Planck Society to the MPI-IS for an initial duration of six years, as well as significant funding from the state of Baden-Württemberg for doctoral education at the Universities of Tübingen and Stuttgart. The school's first class of 28 scholars from 11 countries began in the fall of 2017. The scholars, who were selected in a multi-stage process, have each completed a master's degree in a field related to intelligent systems, such as mathematics, computer science, machine learning, physics, engineering, and robotics.
Find out more about IMPRS-IS at https://imprs.is.mpg.de
More Information

Related Articles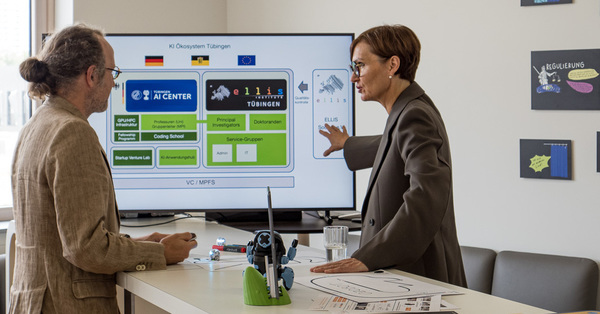 08.11.2023
AI excellence meets international reach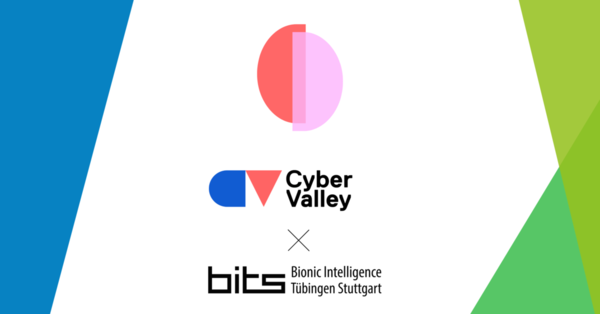 18.10.2023
Biointelligent systems for diagnosis and treatment of everyday neurological and mental ...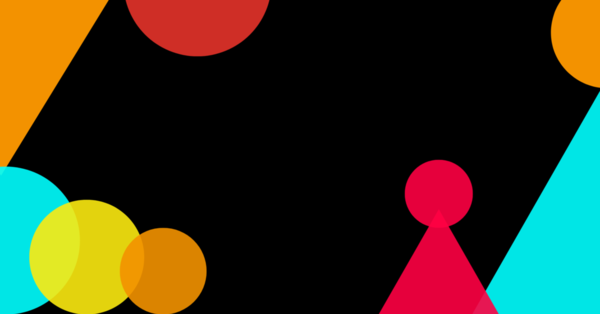 29.09.2023
Everything you need to know from the Cyber Valley Community