All News
17 January 2022 | Tübingen
#JIR22: AI and Journalism
Information event for journalists on January 24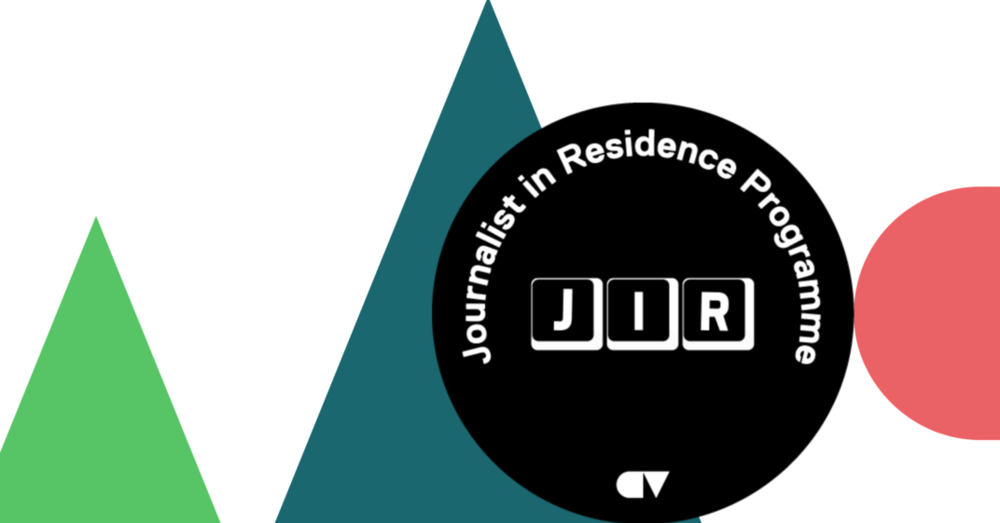 Interested journalists can apply for a three- to six-month compensated residency until February 15, 2022
How is artificial intelligence (AI) reported? And how can AI be used as a tool for good journalism? With the information event "AI and Journalism" Cyber Valley launches its 2022 Journalism-in-Residence program. In addition, the panel that will select the upcoming journalist-in-residence is now in place.
Interested journalists are cordially invited to participate in an online event on January 24, starting at 10:00 CET, where current topics and developments related to AI and media coverage will be discussed.
Annette Leßmöllmann from the Karlsruhe Institute of Technology (KIT) will talk about reporting and discourses on AI in her keynote lecture. Ulrike von Luxburg, professor for machine learning at Tübingen, will give an insight into the current state of development of machine learning and computer vision. Meik Bittkowski, Head of Research and Development at Science Media Center Germany, and Christina Elmer, Professor of Data Journalism at TU Dortmund University, will talk about application fields of AI tools in journalistic practice. Elmer will also join Cyber Valley Public Engagement Manager Patrick Klügel to provide information about the journalism-in-residence program at Europe's largest AI research network.
Here is the detailed agenda for the info session and the registration link.
The Cyber Valley Journalist-in-Residence program will go into series in 2022. After the pilot project with data journalist Christina Elmer last year, the "AI and Journalism" program will now become a permanent part of the Cyber Valley public engagement strategy – in close collaboration with the Center for Rhetorical Science Communication on Artificial Intelligence (RHET AI) and funded by the Volkswagen Foundation.
Interested journalists can apply for a three- to six-month compensated residency until February 15, 2022. During this time, the journalist-in-residence can conduct research on a topic of his or her choice in an exchange with AI researchers from various disciplines - absolutely independently. Cyber Valley explicitly does not expect any reporting on AI topics or about Cyber Valley during this time.
What does Cyber Valley offer?
Introduction to basics of machine learning, computer vision and robotics
Building your own network with researchers
Insights into the Cyber Valley ecosystem
Freedom to be creative and reflect on methods, tools, and AI-powered journalism
remunerated work contract
Budget for own events (e.g. workshops, expert:ing talks, travel)
Costs for office and accommodation will be covered
How to apply?
Interested media representatives can apply via email to Cyber Valley Public Engagement Manager Patrick Klügel by February 15, 2022 with a cover letter, resume, and idea paper. The two-page idea paper illustrates which journalistic challenge is to be solved during the stay with regard to the topic of AI or with the help of AI. The selection decision will be made by a jury chaired by Prof. Annette Leßmöllmann, Karlsruhe Institute of Technology (KIT) and RHET AI Center Tübingen, and Prof. Christina Elmer, TU Dortmund, by early March 2022.
Further information on the call for applications and the process of the Cyber Valley Journalist-in-Residence program is summarized in this document.
Related Articles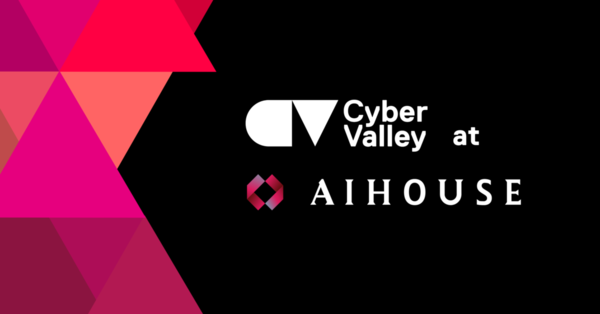 20.11.2023
The International Forum for AI Progress at the World Economic Forum 2024

02.11.2023
6 Questions for Cyber Valley's Journalist-in-Residence Tobias Asmuth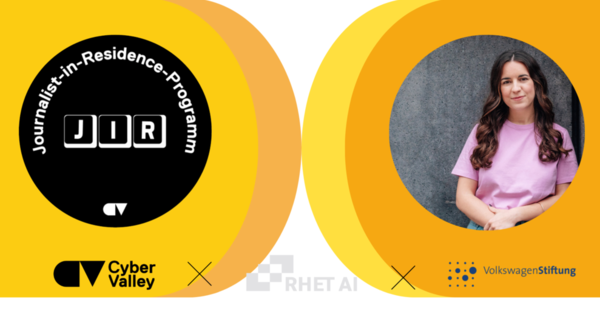 02.11.2023
Cyber Valley interview with Journalist-in-Residence Elena Riedlinger