All News
6 October 2021 | Tübingen/Halle
AI in art and science communications
Impressive performances by Cyber Valley members at Silbersalz 21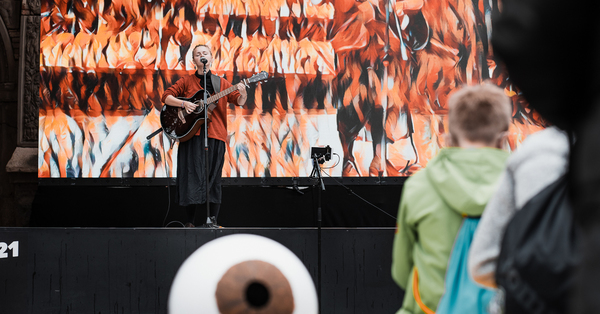 The installation 'Augenblick' combined performance formats with AI visuals © Philip Lamss
For five days, the Silbersalz Festival in Halle celebrated exchange and dialog between science, media and the public. Numerous films, workshops and lectures by personalities such as Suzanna Randall, Antje Boetius or Kübra Gümüsay and Saleemul Huq inspired discussions and engagement around the festival's main topic this year, inequality.
Particularly visible was an installation by the Tübingen-based AI artists group Lunar Ring. Their installation "Augenblick" was a success as it accompanied and visually commented the opening and other events of the festival. The scientific mind behind it, Johannes Stelzer from the Cyber Valley start-up Colugo, expects significant changes in the arts and entertainment industry in the coming years through new creative AI tools.
"The basic concept behind the installation 'Augenblick' was a combination of performance formats with AI visuals that were generated in real-time though various cameras and our AI supercomputer", said Stelzer. "In so doing, a new format comes to life: 'emergent creativity'. We also mounted a camera in a big, mobile 'eye' and left it for the audience to play with. People loved experimenting with it! Especially during the music performances, a new relation between dream world and the reality of moment was created. We want to continue to build on this."
Another Cyber Valley project was featured during the accompanying Silbersalz conference at the National Academy of Sciences Leopoldina. Six Cyber Valley AI MediaLab participants pitched their thought-provoking ideas on how to adequately present the importance and chances of AI research to a broad audience. These ideas for games, exhibitions and films were developed in close collaboration with creative minds from the very beginning. This kind of co-creation led to learning processes on both sides, as fellow Krikamol Muandet points out.
"The extensive collaboration with creative artists helped me better communicate my research to the public and make it more impactful", Muandet said. "It pushed me outside of my comfort zone by forcing me to think actively about important aspects of my research that I would not have thought about. The Silbersalz AI MediaLab allows me to step out of my research bubble and explore new and creative ways of making a real-world impact with my research."
The projects are now going to be implemented. We will report on the next steps and results in our public engagement newsletter.
More Information

Related Articles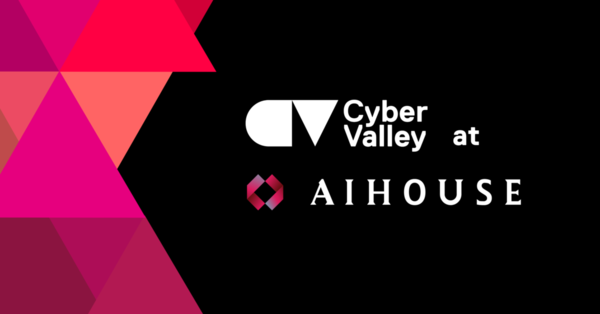 20.11.2023
The International Forum for AI Progress at the World Economic Forum 2024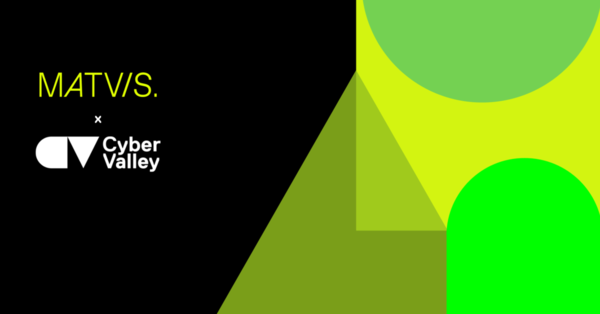 31.10.2023
Driving sustainable AI solutions through simplified compliance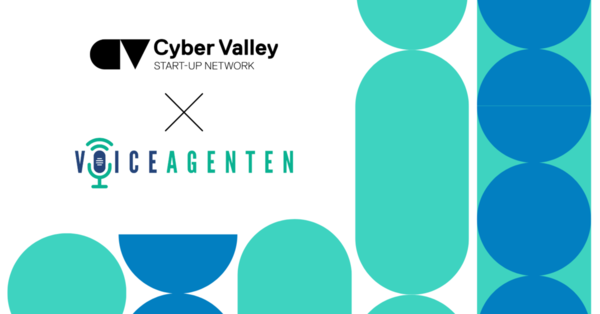 30.10.2023
Cyber Valley Start-up Network welcomes new member