All News
22 September 2021 | Stuttgart/Tübingen
The emerging field of public engagement
Creating a professional code of conduct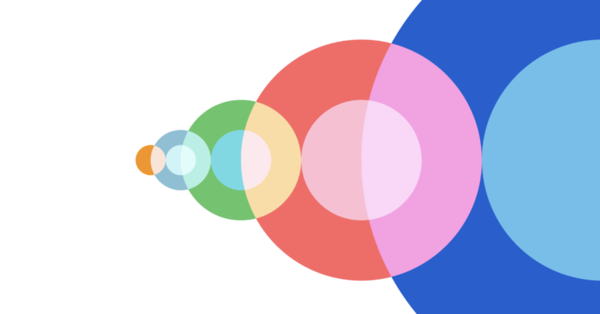 As a new and growing sub-field of science communication, public engagement (PE) aims to improve dialog between science and society. In order to establish and professionalize the field in the long term, there is a need not only to create a framework of clearly defined PE rules, goals, and tasks, but also to recognize limitations. Facts, the common good, and transparency should shape the foundation of this framework. On this basis, Cyber Valley's public engagement managers are currently contributing to the development of the field's first professional code of conduct.
Professional ethics
At the Berlin School of Public Engagement's First Steps Symposium in September 2021, public engagement professionals from the field of science communications discussed challenging conflict situations they had encountered in their day-to-day work. "I don't want to do public engagement for military projects," said one participant. Another expressed concern about "starting from scratch" at his institution with regard to raising awareness on the importance of ethical guidelines in communications. In turn, other participants discussed encountering resistance when they attempted to present scientific results in an accessible manner, as some researchers worried that important details would be lost.
By default, PE managers are committed the public as their most important stakeholder – however, they are not entirely neutral. Rather, they are responsible for interacting with the public in a way that ensures the values and transparency of scientific research, for instance when private sector partners are involved. This also goes beyond presenting research findings and sets PE apart from traditional public relations. Especially in critical situations, guiding principles for the field of public engagement can be of help, a professional code comparable to the well-established code of ethics that applies to journalists, for instance.
What is public engagement?
Public engagement actively involves the public in research and is thus more than simply communicating knowledge or science. Rather, PE facilitates a variety of constructive and critical interactions between society and researchers. The field's ultimate aim is to ensure that research takes a broad range of perspectives into account, thus helping make scientific progress ethical, well thought through and in alignment with the affected people, and beneficial to society as a whole.
The virtual "Code of Conduct in the Making" meeting, the results of which are documented here, was a first step toward establishing a professional code of conduct. Rebecca Beiter and Patrick Klügel chaired the meeting. The two Cyber Valley public engagement managers are among the first employees of German universities to have this professional title. Together, they are committed to professionalizing the field. With the support of the Berlin School of Public Engagement, they are overseeing the further development of a professional code of conduct. "Working on a professional code has helped us take a long, hard look at our values and the aims of public engagement, and to establish a universal basis for the field beyond the areas of research we represent," says Beiter.

Graphic: First Steps Symposium / Barbara Ott
Public engagement: vision, mission, and guiding principles
A look at other codes of conduct in science communication shows that principles such as transparency or a focus on the greater good are common elements. As the initial proposals of the working group show, public engagement sets itself apart from traditional science communication and public relations, despite overlapping content. [Overview of codes of conduct, in German.] In formulating a vision, participants began to define the central aims of public engagement:
Public engagement links science and society. It encourages scientists to welcome the perspectives of other social actors. When scientists interact with society and members of the public are involved in scientific processes, the results of scientific research are more likely to be socially relevant. With a variety of interactive formats, citizens are given opportunities to interact directly with scientists. This not only helps increase the public's understanding of scientific methods, it also provides insights into the perspectives of researchers. At the same time, public engagement makes dialog an integral part of the research process, enabling a continuous exchange and thus making it possible for researchers to take citizens' suggestions into account. This, in turn, promotes social responsibility in science.
PE is an established profession and the subject of research.
The group also agreed on important principles that all public engagement activities should observe, including due diligence and a focus on facts in dealing with scientific findings. Transparency and a commitment to the common good are also important elements of any PE strategy, as are tools to encourage and facilitate researchers' engagement with society. In a working paper, group members have collected additional points to consider in the development of a mission and vision.

A work in progress: help shape the PE code of conduct
The working paper is open for comments on the Berlin School of Public Engagement's interactive platform: https://www.publicengagement.berlin/kodex-im-aufbau. The PE code of conduct working group is now drafting a preliminary document to be presented and discussed at another event.
In line with the public engagement approach of including as many perspectives as possible and being open to all interested parties, we would also like to invite you to participate in our working paper and the working group. If you work in science communication, would like to be part of an ongoing dialog with society, and are interested in this open-ended process, please contact us at: public-engagement@cyber-valley.de.
Cyber Valley public engagement
As Europe's largest consortium for research and innovation in the field of modern AI, Cyber Valley has a vested interest in helping shape a comprehensive long-term approach to public engagement. This includes finding ways to intensify the exchange between science and society, as well as developing formats that promote different levels of interaction. Doing so will plant the seed for a mature and diverse public engagement community. Ultimately, the success of the Cyber Valley public engagement strategy will be measured against the extent of society's participation in complex basic research on artificial intelligence (AI) and intelligent systems.
The aim is AI research that is ethical and beneficial to society. Established formats such as the Cyber Valley podcast Direktdurchwahl or the AI Office Hours complement long-term projects such as the development of an AI Makerspace for young people. An overview of our current activities can be found here: https://cyber-valley.de/en/public-engagement. In a guest article in Wissenschaftskommunikation.de, Cyber Valley public engagement managers Rebecca Beiter and Patrick Klügel describe their strategy in detail. If you would like to keep abreast of Cyber Valley public engagement activities, please subscribe to the PE newsletter.

20210920_de_pe_uebersicht_kodizes.pdf
Related Articles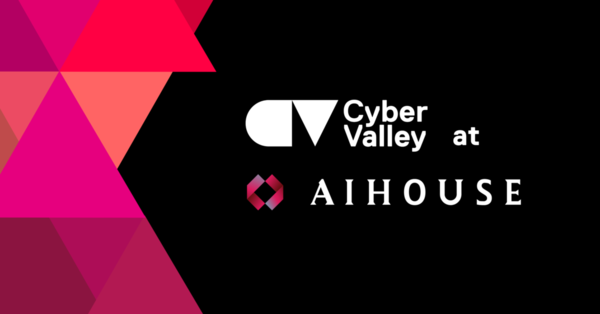 20.11.2023
The International Forum for AI Progress at the World Economic Forum 2024

08.11.2023
AI excellence meets international reach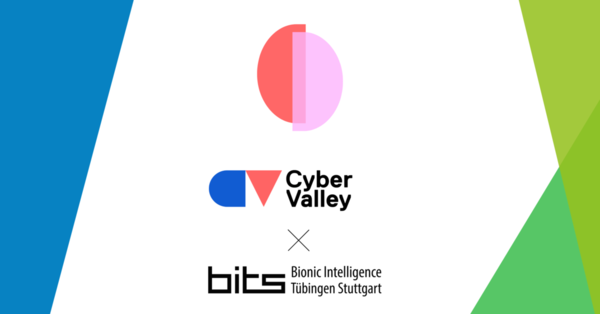 18.10.2023
Biointelligent systems for diagnosis and treatment of everyday neurological and mental ...