All Events
17 June 2021 • 14:00 - 15:30 | Virtual Event
HR and Talents
Entrepreneurship Series
Without doubt, Human Resources are one of the most important success factors for any business. Especially for young start-ups with tight budgets, recruiting and retaining skilled employees can be challenging. With the support of experts from the Cyber Valley Start-up Network and industry, the next edition of the Entrepreneurship Series workshop will thus focus on "HR and Talents" for tech start-ups. Seasoned speakers will share their knowledge and experience on the topic.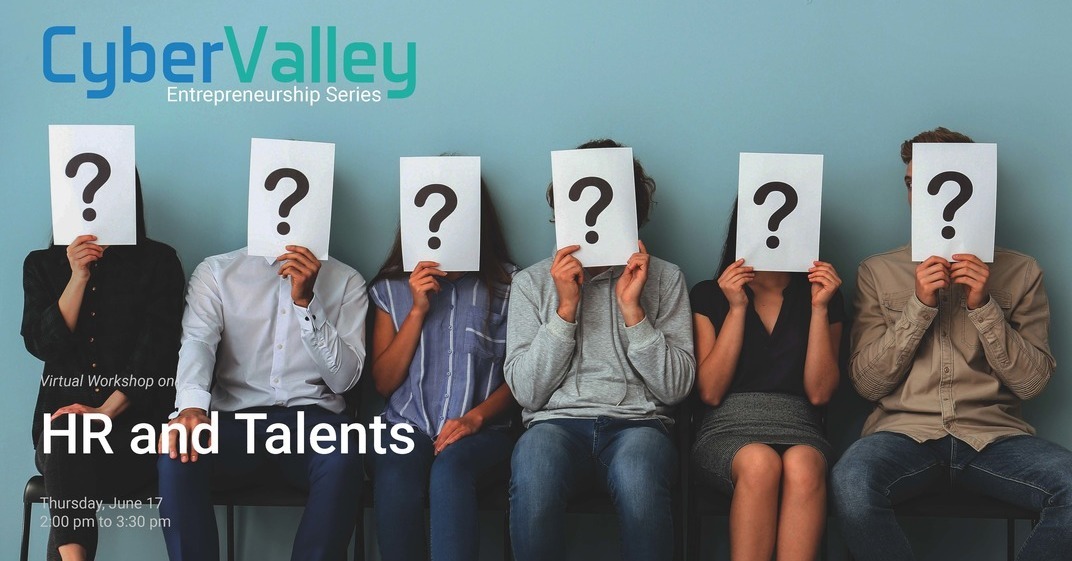 Scientists, founders, students and everyone interested in this topic is welcome to join us on Thursday, June 17, from 2.00 p.m. to 3:30 p.m.!
Speakers
At this event, exciting speakers from our ecosystem will share their knowledge and experiences:
Talent Attraction Experience Manager, SAP
Head of Talent, MARKT-PILOT
CEO, Meshcapade
Registration
Please register here, the meeting will be held in English on Zoom.
Contact
Oliwia Gust -  Event Manager for Cyber Valley
Phone: +49 7071 601 1554
Mobile: +49 151 4075 6302 
Mail: oliwia.gust@cyber-valley.de