All News
19 March 2019 |
New height in popularity: IMPRS-IS on track to double size in 2019
"Young, talented people are the ones who will shape our future in the digital world, in science, in business, and in society."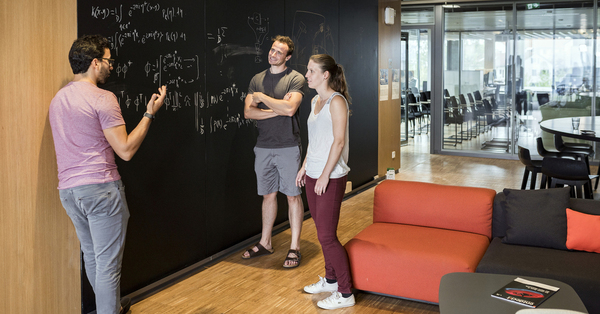 The doctoral program of the Cyber Valley initiative far exceeds expectations. Baden-Württemberg's Minister of Science, Theresia Bauer, is pleased with the high number of applications from all over the world because it shows how attractive the multidisciplinary research landscape in the Stuttgart/Tübingen region is for highly talented young scientists.
Stuttgart/Tübingen – Launched just two years ago, the International Max Planck Research School for Intelligent Systems, also known as IMPRS-IS, has far exceeded its initial vision of recruiting 100 Ph.D. scholars over the course of its initial six-year grant. Since the third hiring symposium ended in February, 70 students from around the world have received offers for funded doctoral positions with IMPRS-IS faculty members at the Max Planck Institute for Intelligent Systems, the University of Stuttgart, and the University of Tübingen. 56 scholars are already pursuing their doctorates within IMPRS-IS.
"We expect most of the 70 offers to be accepted, which means our young doctoral program will double in size this year," says Katherine J. Kuchenbecker, Director at the Max Planck Institute for Intelligent Systems (MPI-IS) and IMPRS-IS spokesperson. "Once all the contracts have been signed, the IMPRS-IS will be one of the largest of the Max Planck Society's IMPRS doctoral schools. These high enrollment numbers reflect the success of our faculty members at obtaining third-party funding, as well as their knack for creating attractive research projects that captivate qualified applicants."
Theresia Bauer, Baden-Württemberg's Minister of Science, Research and the Arts, is also very pleased with the international popularity of the doctoral school and its potential: "IMPRS is one of the most important activities within Cyber Valley. After all, young, talented people are the ones who will shape our future in the digital world, in science, in business, and in society. The high number of outstanding applications from around the world demonstrates how attractive Cyber Valley already is. An inspiring location has been created for learning and sharing ideas."
"It is just amazing to see how popular our school has become!" Leila Masri adds. She has coordinated IMPRS-IS since it was launched in early 2017. "This means many new, brilliant and talented students are joining us. And it means many new research projects and interactions between the universities and MPI-IS, making our ties even stronger. It's fantastic!"
The International Max Planck Research School for Intelligent Systems brings together the MPI for Intelligent Systems and the Universities of Tübingen and Stuttgart. Together, they form an interdisciplinary graduate school of 34 internationally renowned faculty working at the leading edge of computational cognitive science, computer graphics, computer vision, control systems, human-computer interaction, machine learning, micro- and nanorobotics, perceptual inference, and robotics. The doctoral program is a key element of the Cyber Valley research cooperation, which focuses on providing first-class education to the world's top young researchers in the broad field of artificial intelligence.
In the past two years, IMPRS-IS has gained high visibility within the scientific community, as the 675 applications received for the third hiring symposium clearly demonstrate. In February, 103 candidates were invited to hold talks and give presentations at the two MPI-IS sites in Stuttgart and Tübingen.
"The 70 applicants who have just received an offer are presently studying and working as far away as New Zealand and as close as our participating institutions, plus everything in between," Leila Masri says. In addition to Germany, the new recruits come from Brazil, China, Colombia, Croatia, Egypt, France, India, Indonesia, Iran, Poland, Russia, South Korea, Spain, Switzerland, Turkey, the UK, Ukraine, the US, and Venezuela. "Around 40 percent of this year's recruits are German, and the rest come from abroad. The international part of our name really holds true."
Founded in early 2017, the IMPRS-IS aims to bring a new generation of young scientists and engineers into the highly multi-disciplinary research environment available in the Stuttgart/Tübingen region. The school is one of 67 IMPRS's presently operating within the Max Planck Society. Common characteristics of these graduate programs are the close cooperation with one or more local universities, a curriculum with research seminars and soft-skills workshops, and a strong academic community that brings together students, faculty, and other researchers.
The creation of IMPRS-IS was made possible by a central grant from the Max Planck Society to the MPI-IS for an initial duration of six years, as well as significant funding from the state of Baden-Württemberg for doctoral education at the Universities of Tübingen and Stuttgart. The school's first class of 28 scholars from 11 countries began in the fall of 2017. The scholars, who were selected in a multi-stage process, have each completed a master's degree in a field related to intelligent systems, such as mathematics, computer science, machine learning, physics, engineering, and robotics.
Just seven months after the first class of Ph.D. students was recruited, a second class was selected in a similar selection process. The second generation of IMPRS-IS scholars, who started in 2018, includes another 28 young researchers. The IMPRS-IS gives these talented scholars an interdisciplinary doctoral research program with opportunities to study all key areas of intelligent systems, ranging from computer science to control theory, from mechanical engineering to neuroscience, and from mathematics to materials science.
More Information

Related Articles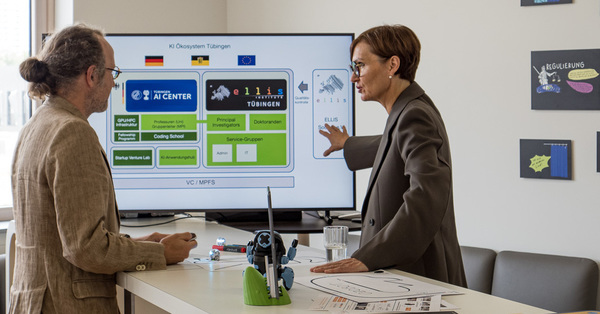 08.11.2023
AI excellence meets international reach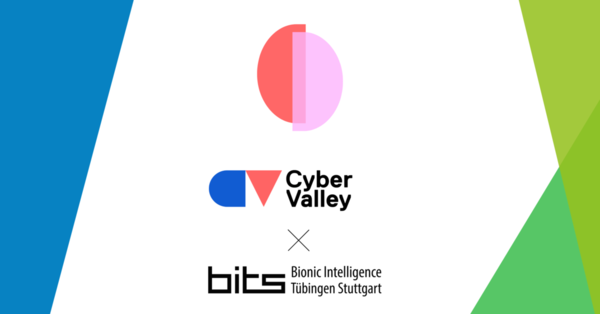 18.10.2023
Biointelligent systems for diagnosis and treatment of everyday neurological and mental ...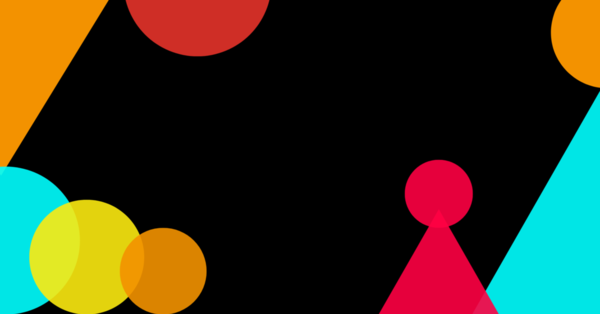 29.09.2023
Everything you need to know from the Cyber Valley Community