Alle News
29. September 2023 |
September 2023 Newsletter
Everything you need to know from the Cyber Valley community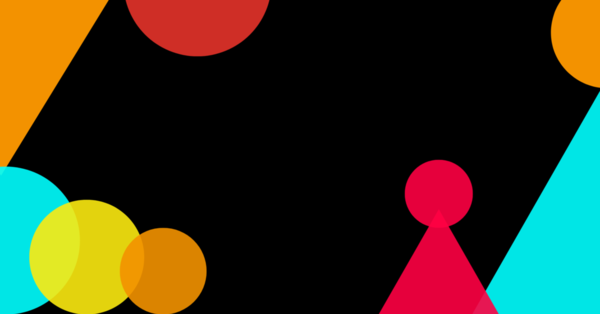 Everything you need to know from the Cyber Valley community

The Cyber Valley Newsletter is back with the most important information from our Community. October is a busy month full of workshops, discussions, and more, so check out our events page and save all upcoming events in your schedule.

Please let us know if there is something specific you're searching for in this newsletter, if you have any suggestions, or if you have any information of your own that you'd like us to share.
News
Cyber Valley gains another strong partner through its collaboration with German Federal AI Association (KI Bundesverband), a network comprising over 400 AI companies.
How is AI changing journalism?
Two journalists have been carefully selected for this year's second Journalist-in-Residence program, starting in October 2023. Elena Riedlinger and Tobias Asmuth will examine the influence and impact artificial intelligence has on journalism and our society.
The next round of The AI Incubator will start in October, where participants will learn how to transfer their AI research into real prototypes and applications. They will connect with investors, learn from experienced start-up coaches, and gain industry insights.
Upcoming Events
October 18, 19:00 - 21:00, Online
Who decides what AI should be able to do? Not only will this question be answered in this free German workshop, but an overiew of the AI regulations will also be discussed. This is in collaboration with the the entrepreneurial women's network unique! e.V. 
October 25, 17:45 - 19:45, Stuttgart
Join us at our next Meet-up on October 25th at the Hochschule der Medien in Stuttgart. Take part in a relaxed meeting with open discussions and find out how you can benefit from the Cyber Valley community. Missed our last Meet-up? See what you missed
October 12, 17:00 - 20:00, Tübingen
The ninth round of the Tübingen Startup:con will take place in collaboration with Cyber Valley. Experts and founders report on their experiences and provide valuable tips. Local start-up supporters and young start-ups will also introduce themselves.
Start-Up Network News
Sereact has raised seed funding, with major investments from Point Nine and Air Street Capital. As a member of the Cyber Valley Start-up Network since 2021, they've taken part in its vibrant AI ecosystem of exchange between research and business. 
Synthavo increases efficiency for machine manufacturers
Cyber Valley welcomes synthavo to their ecosystem. The Stuttgart-based start-up introduced a Software-as-a-Service (SaaS) solution that uses AI to identify defective spare parts within a machine or solution, with a single photo taken from a smartphone.
Parameter Lab enables responsible AI evolution
Parameter Lab has joined the Cyber Valley Start-up Network. Through the extensive research of trustworthy intelligent systems, the start-up provides user-friendly tools to safely bring software and applications to market.
Showzone provides presentation delivery platform
Cyber Valley has welcomed Showzone into their Start-up Network. The start-up is a member of the ETH AI Center and has developed the first AI presentation delivery system, which makes every presentation interactive and impactful.
Community & Partners News
Bots under control: Who should regulate AI?
Thilo Hagendorff and other experts will discuss the ethical and legal implications of ChatGPT in an interdisciplinary round table. Along with the exploration of the social responsibility associated with today's technical innovations. This event is in German.
Web Science Conference: Calls for paper
Web Science has announced a call for papers for the 16th ACM Web Science Conference that will take place in May 2024 in Stuttgart. The focus for this conference is reflecting on the web, AI, and society.
Jobs
Business Development Manager - Cyber Valley (f/m/d)
In this role, you will play an integral part in the acceleration of the Cyber Valley investor ecosystem. Your primary focus will be to expand the network of investors to help build Europe's leading start-up ecosystem in modern artificial intelligence and robotics.
Public Engagement Manager - Cyber Valley (f/m/d)
Your role as Public Engagement Manager is to continue the existing measures in line with the Public Engagement Principle and to develop and implement strategic public engagement for Cyber Valley.
Program Manager - Cyber Valley (f/m/d)
You will play an integral role in the acceleration of the Cyber Valley ecosystem. Your primary focus will be to strategically expand our network of start-ups, corporates, and investors to build robust AI enthusiasts that seek to develop state-of-the-art AI innovation.
Customer Solution Engeneer - Aleph Alpha
Junior Consultant Venture Capital - Internship - synthavo
Postdoctoral Researcher - MPI-IS
Zugehörige Artikel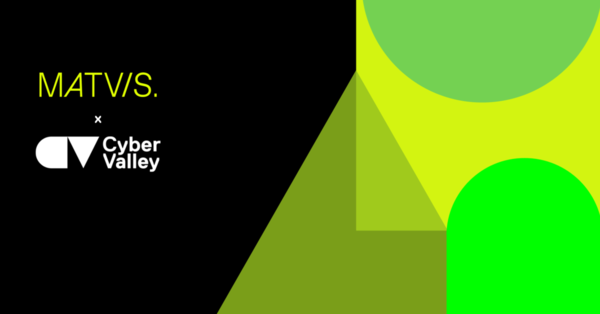 31.10.2023
Driving sustainable AI solutions through simplified compliance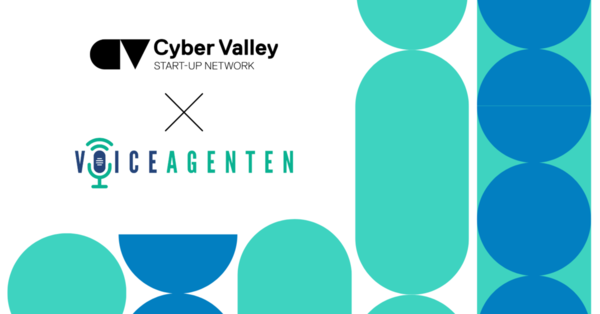 30.10.2023
Cyber Valley Start-up Network welcomes new member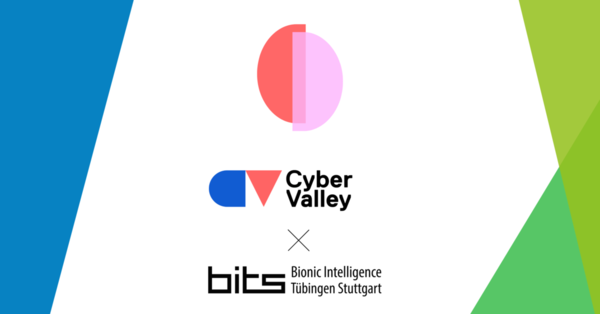 18.10.2023
Biointelligente Systeme für Diagnose und Therapie im Alltag von neurologischen und psyc...